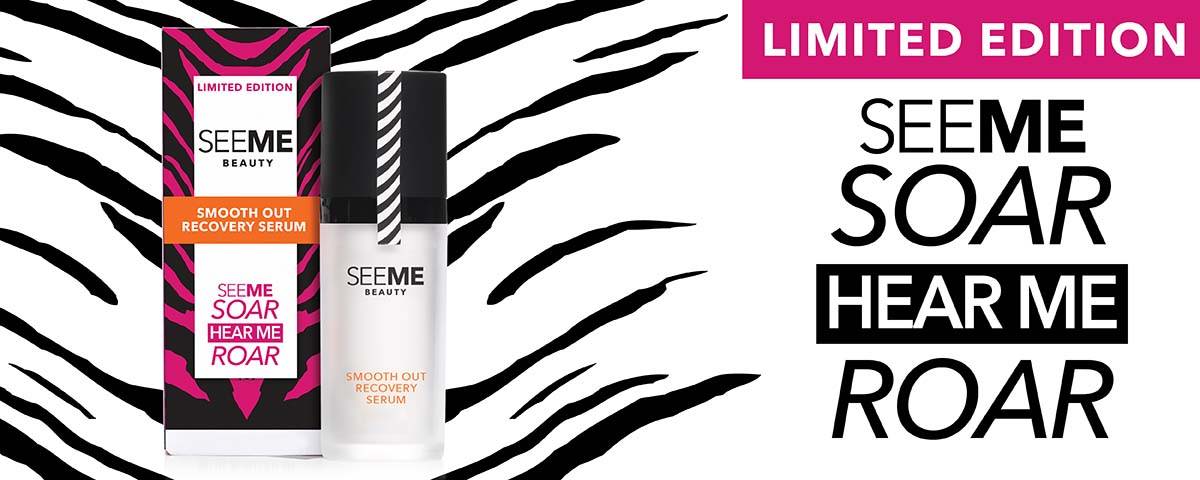 SeeMe Beauty, ADVWoman & WomenRidersNow.com Present:
SeeMe SOAR, Hear Me ROAR
The women we serve often tell us they feel ignored by a society that is obsessed with younger people. We've made it our mission to ensure that ALL women feel radiant, confident and SEEN.
That's why we're beyond excited to spotlight and celebrate these remarkable women who recently left their daily lives behind for a seven-day off-road motorcycle tour in the backcountry of Colorado. Under the leadership of former motocross racer, Pat Jacques, bikers navigated challenging terrain – exploring not just the road – but their current chapter of life. A journey of discovery and dirt.
ABOUT SEEME BEAUTY:
We developed SeeMe Beauty because we knew that as women enter their 40s and 50s, they experience a number of skin problems as a result of declining levels of estrogen (often associated with perimenopause and menopause). These issues include excessive dryness, sagging, dullness, lack of radiance, and the chance for longer-lasting blemishes. We noticed these changes in our own skin, and didn't think they should go unnoticed. Our first-of-its-kind line of skin care products is created with ingredients from nature pointedly selected for their effectiveness on estrogen depleted skin. Our goal: ingredients you can pronounce in a formula that has been proven to nourish and repair the look of skin.
ABOUT ADVWOMAN:
ADVWoman founder and former motocross racer Pat Jacques is a coach, keynote speaker, and author. She is recognized for "thinking beyond the box" with her innovative and creative coaching methods. Her mission is to empower women to live in the truth of their brilliance. She has been honored by American Motorcycle Association Magazine and received the Michelin "Total Performance Award" for being an ambassador for the sport and staying active in her community. To find out more about ADVWoman training and events please visit ADVWoman.com.
ABOUT WomenRidersNow.com:
WomenRidersNow.com (WRN) provides America's largest and longest running online resource for women in motorcycling and the men who ride with them. Founded in 1999, WRN is a free, ad supported web-based publication and monthly newsletter, delivering a broad spectrum of motorcycle content in a positive, spirited, and authentic environment - written by women for women and those who support them. WRN is led by a team of passionate female motorcyclists who bring a combined +200 years in the motorcycle industry. Visit WomenRidersNow.com to learn more about the exciting community.