Taboo No More
Your skin changes in your forties and fifties. Dramatically. It's expected. It's natural. It's Menopause. Let's talk about it!
SeeMe Beauty has a message for menopause on behalf of all us who remember the '80s: Hit Me With Your Best Shot! If you have ever had a "What the heck happened to my face" moment, read on to learn more about what's going on and how to fight for your right to healthy looking skin.
It's not your imagination, your skin can change in a flash! Estrogen depleted skin faces 5 tough challenges: dryness, uneven tone, loss of elasticity, dullness and weakened skin barrier.
SeeMe Beauty was formulated specifically for '80s girls (women who came of age during this totally awesome decade). When your skin changes, change your skin care, not your attitude. After all, if you survived big hair, big shoulder pads and big fun back in the day, then menopause doesn't stand a chance.
Our Smooth Out Recovery Serum with Hyaluronic Acid hydrates to visibly smooth, repair and help keep your skin as resilient as you are. You deserve healthy, radiant skin and you need different ingredients to get the job done as your estrogen levels decline.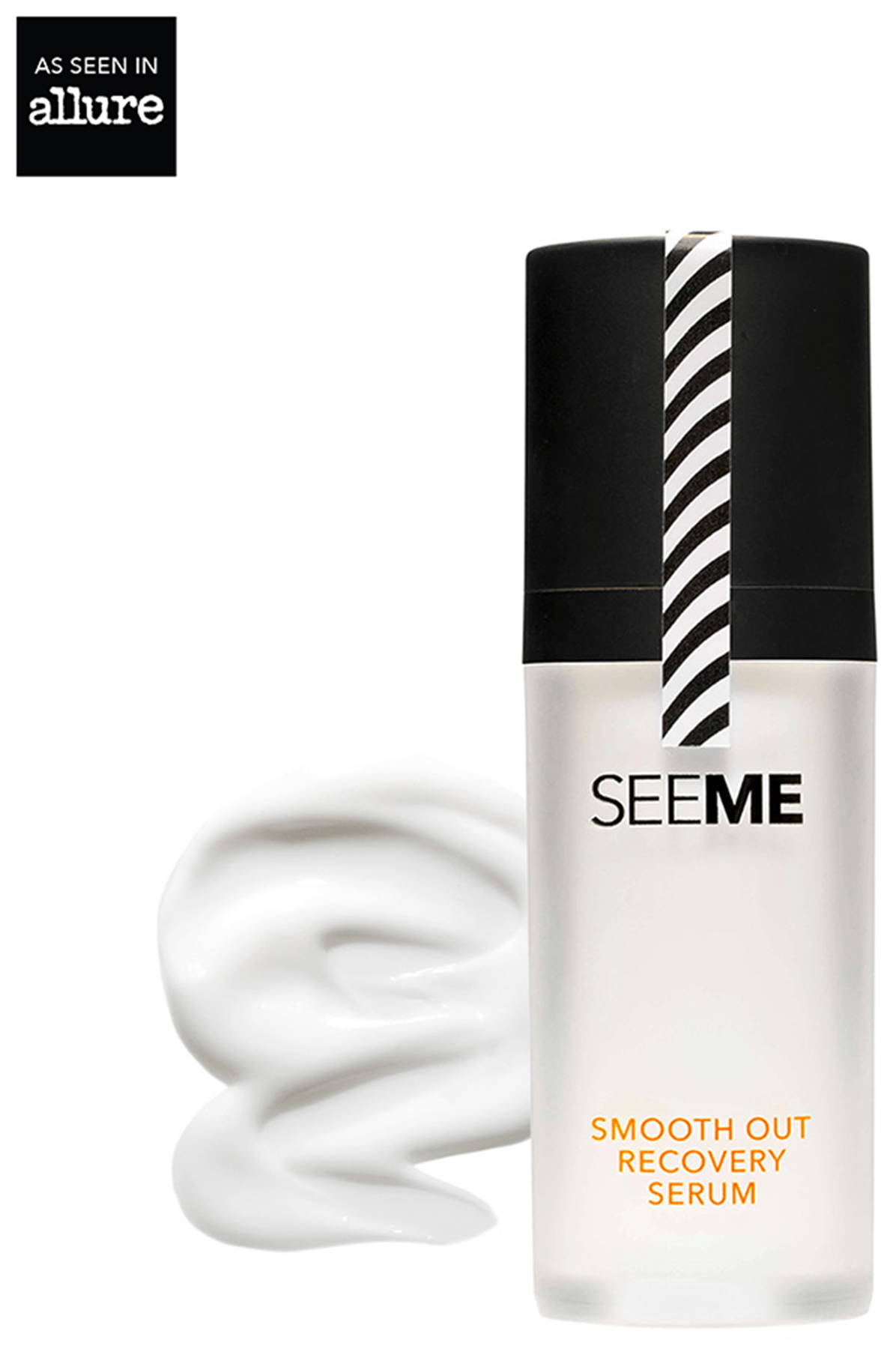 Sweet Dreams Are Made Of This
Meet our Fab 5: artichoke, avocado, dill, turmeric and Vitamin B3. Together they make up the SeeMe Complex™.
These nature-inspired powerhouse ingredients were selected to take on your top 5 skin challenges to help skin be hydrated, radiant, smooth, visibly firmer with improved barrier function.
Artichoke leaf extract is the secret ingredient proven to work better and faster on more experienced skin.
YES!!