What Is the SeeMe Complex™?
Sep 10th 2021
Sep 10th 2021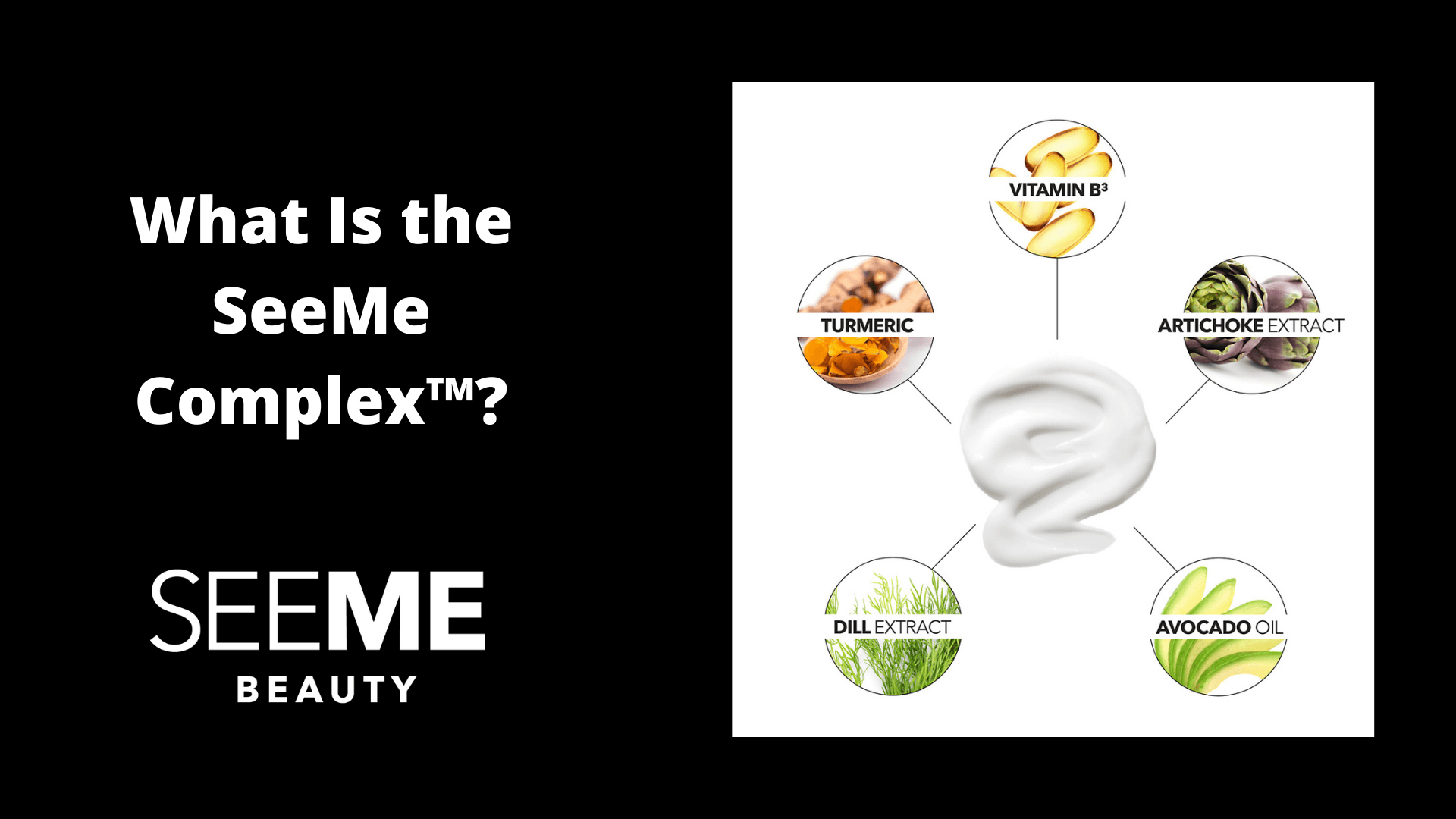 At SeeMe Beauty, we're super proud of our products, and worked hard to come up with the best ingredients to suit your needs. You've heard us mention our powerful SeeMe Complex™, but we're here to share with you what it is that makes it so great. Here is a more detailed breakdown of the "Fab Five" ingredients that set SeeMe apart!
Artichoke Leaf Extract
One of our first major discoveries in creating SeeMe Beauty was artichoke leaf extract. This natural antioxidant has been shown in clinical studies to increase hydration, diminish the appearance of fine lines, and to perform overall as well as some cosmetic retinols on more mature skin, with less irritation. Its functional ingredient, Cynaropicrin, (pronounced: Cin-a-row-pick-er-in) suppresses the activation of NF-kB which is the key to skin aging, and prevents pigmentation by reducing melanin production, photoaging, and conspicuous pores. When our bodies are under stress, such as inflammation or UV exposure, an increase in NF-kB is observed. Activated NF-kB is associated with aging and atopic dermatitis.
Avocado Oil
Rich in linoleic acid, vitamins, and minerals, avocado oil helps revive the look of dry skin by increasing surface cell turnover, which removes dead skin cells. The result: a smoother, plumper-looking complexion. This lightweight oil penetrates skin easily due to its balanced levels of essential fatty acids, fatty acids and high levels of unsaponifiables, making it suitable for sensitive skin. Its emollient and softening effects help to regenerate and rejuvenate the skin.
Dill Extract
Our studies reveal that formulations with dill—a rich source of minerals, such as iron and potassium, and beta-carotene—help to visibly firm skin and provide hydration to reinforce elasticity by activating dermal fibroblasts to stimulate elastin and collagen synthesis. Elastin and collagens are the primary proteins responsible for maintaining the structure and elasticity of the skin as well as keeping skin firm and supple. Both proteins decrease with age, leading to the shrinkage and wrinkles of the skin. Dill seed extract also increases the production of the precursor of elastin, tropoelastin. Tropoelastin molecules bind together to create elastin.
Turmeric
Our clinical trials showed that turmerone, a compound found in turmeric, acts as a natural antioxidant that helps improve skin's appearance by neutralizing damaging surface free radicals. TEGO® Turmerone is the distilled fraction of turmeric oil extracted from the roots of curcuma longa by supercritical carbon dioxide. TEGO® Turmerone is ideal for the improvement of skin radiance and evenness of skin tone and it has significant antioxidant activity. Molecular distillation as a second main step improves the color of the oil, enriches the turmerones, removes the undesired curcumins and reduces the strong odor without altering the efficacy of the product.