Traveling Skin Care Tips
Jul 29th 2021
Jul 29th 2021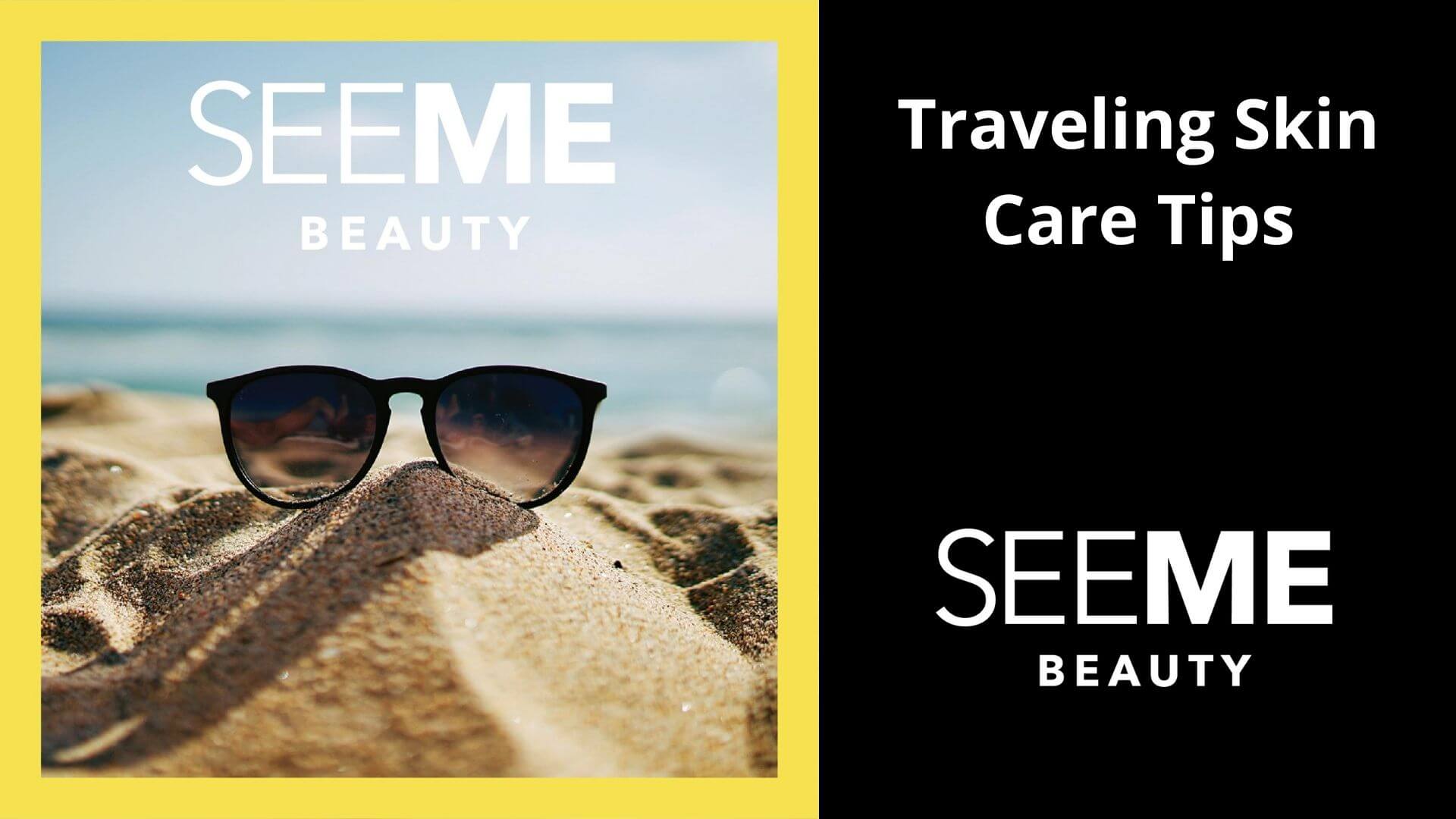 Ah, vacation. Those few days a year where you leave life behind and disconnect. However, if you're anything like us, you've probably noticed that when you go on vacation, your skin isn't exactly "going with the flow." Here are a few things you can expect to have an effect, and what you can do to combat it!
What Happens to Skin When You Travel
Our skin likes consistency, so you really can't blame it for acting up while you're out and about.
Your schedule changes – usually traveling means you don't (and shouldn't) have the same sleep habits. Waking up and going to bed later means your skin care routine is done at different times than usual, throwing things off.
The climate is different – wherever you end up, the climate is usually mildly to severely different from your home base. Skin may have to adjust to higher or lower humidity levels, differing levels of sunlight, different temperatures, and more.
Economically packing – we've all been there – you stuff your suitcase the night before and you realize it's not all going to fit. Beauty products may be some of the first to go, which means your skin may go without something it has become used to receiving.
Your stress levels rise – newsflash = travel is stressful! Stress directly affects your physiology, which can show up in your skin.
Your diet changes – whereas at home your skin is used to you chomping down on several fruits and veggies every day, your travel plans may have you seeking more indulgent fare, which could wreak havoc on your skin.
So, what can you do to combat these changes and make sure your skin concerns are "Out of Office"? Here are some steps you can take to put the va-va-va-voom in your vacation.
Give Your Skin a Heads Up – are you going on a plane or to a dry climate? Be sure to exfoliate and use your moisturizer regularly before departure to ensure your skin is in tip-top shape when you travel.
Pack Light – you don't need to take your whole skin care routine with you (though thanks to our on-the-go-go mini line, you can!). Focus on your hero products – serum, hydra-cream and of course, SPF. Leave everything else (especially irritants) at home.
SPF is the MVP – speaking of SPF, don't skip it! You know you need to apply it for protection against sun exposure, but what about on the plane? Be sure to protect yourself from the damage potentially caused by UVA rays coming from the windows.
Ice, Ice, Baby – banish those travel-induced under-eye circles with ice. Apply a bag of crushed ice (which you can get on the plane) to de-puff mid-flight, or wait until your destination to really counteract dryness.
While you may need to pack light to fit all your fabulous outfits, trust us – you should make room for these tips!