The Science of Sunscreen
Jun 11th 2021
Jun 11th 2021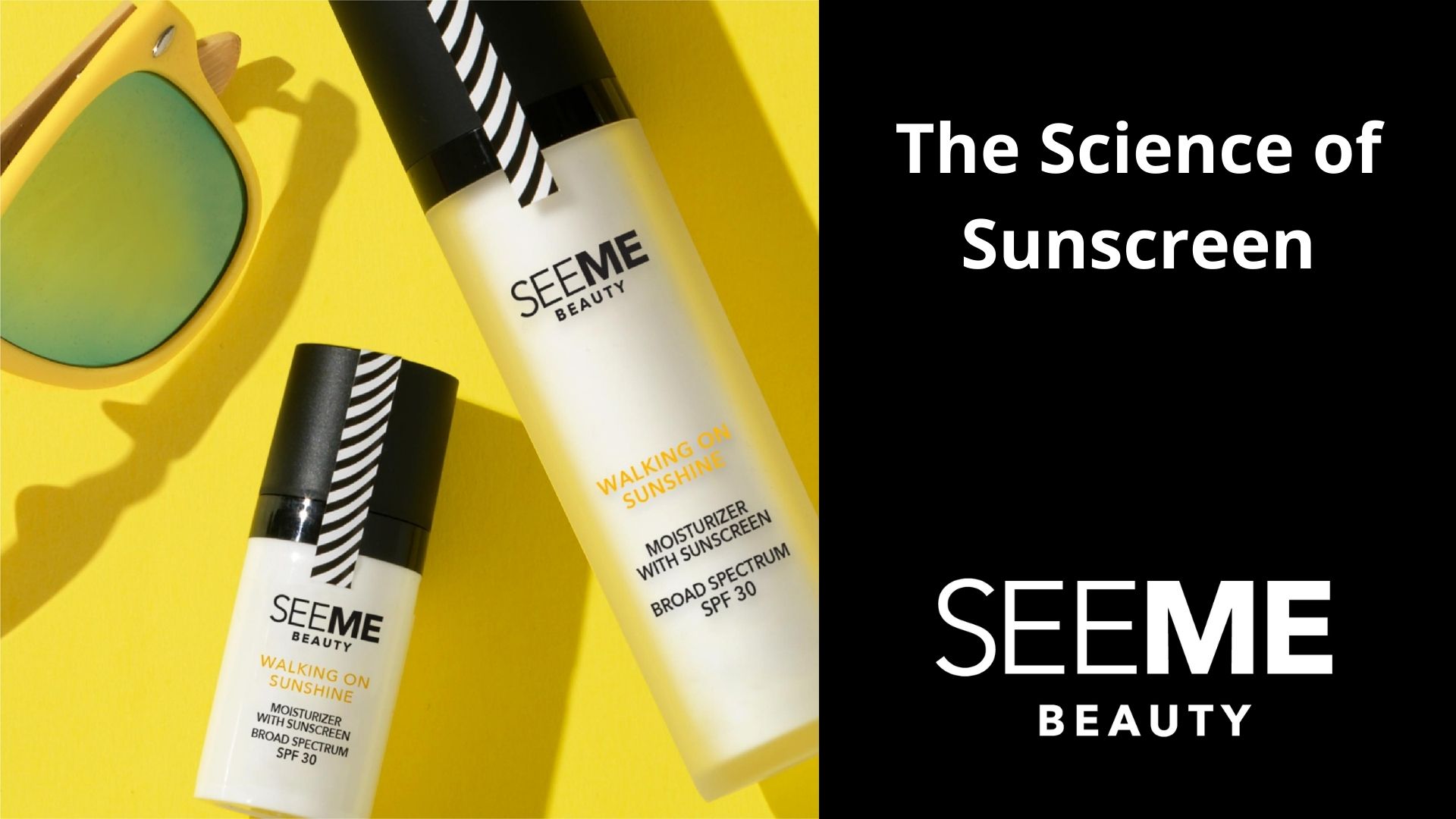 Summer.Is.Here. And depending on where you live, so is the sun! In order to maintain your youthful glow, it's important to make sure your skin is protected from sun damage. Thankfully, we're here to help – SeeMe Beauty's very own SPF 30 is coming soon! So, slather up, because we're breaking down the need for sunscreen.
It seems like a no-brainer to incorporate SPF into your daily routine, but unfortunately, it's not that simple. Remember when you used to use baby oil to tan as a teen? Or those folded mirrors to tan your face? We shudder to think of what we did to our skin before we knew better.
Thankfully, skincancer.org has broken it down into an easily digestible tidbit to take with you, with their 5 W's (and H) of Sunscreen:
WHO: Everyone under the sun
WHAT: Broad spectrum SPF 15 or higher; SPF 30 or higher for a day outdoors
WHEN: Every day; 30 minutes prior to going outdoors. Reapply every two hours
WHERE: All exposed skin
HOW: One ounce (shot glass full) to entire body for each application
WHY: Reduce your risk of skin damage and skin cancer!
Seems easy enough, right? Some still need convincing! Aside from protecting you from sunburn, there are many reasons you should stick to sunscreen. First and perhaps most importantly, because it helps prevent skin cancers, UV radiation is the top risk factor in causing the three most common types of skin cancer, and continuous sunscreen use helps lower your risk.
As we all know, sunscreen can also help prevent premature aging. UV radiation causes the premature breakdown of collagen and elastin in skin, resulting in fine lines and wrinkles. Regular use of sunscreen allows you to let your youthful glow last longer.
No matter the SPF, reapplication every two hours is key – even when its cloudy! No matter the weather, up to 80 percent of the sun's UV radiation reaches the earth. Going unprotected on an overcast day can lead to skin damage. Don't skimp, either. Experts say that in order to get the full broad-spectrum protection out of your sunscreen, apply the equivalent to a shot glass full to your entire body. Most people apply less than half of that amount, translating into reduced protection.
We're pretty smitten with SPF here at SeeMe Beauty, and we can't wait to share our SPF with you! Stay tuned for its release and an exciting launch promotion! We're looking forward to spending the summer with you, and beyond.