The Beginner's Guide to SeeMe Beauty
Oct 1st 2021
Oct 1st 2021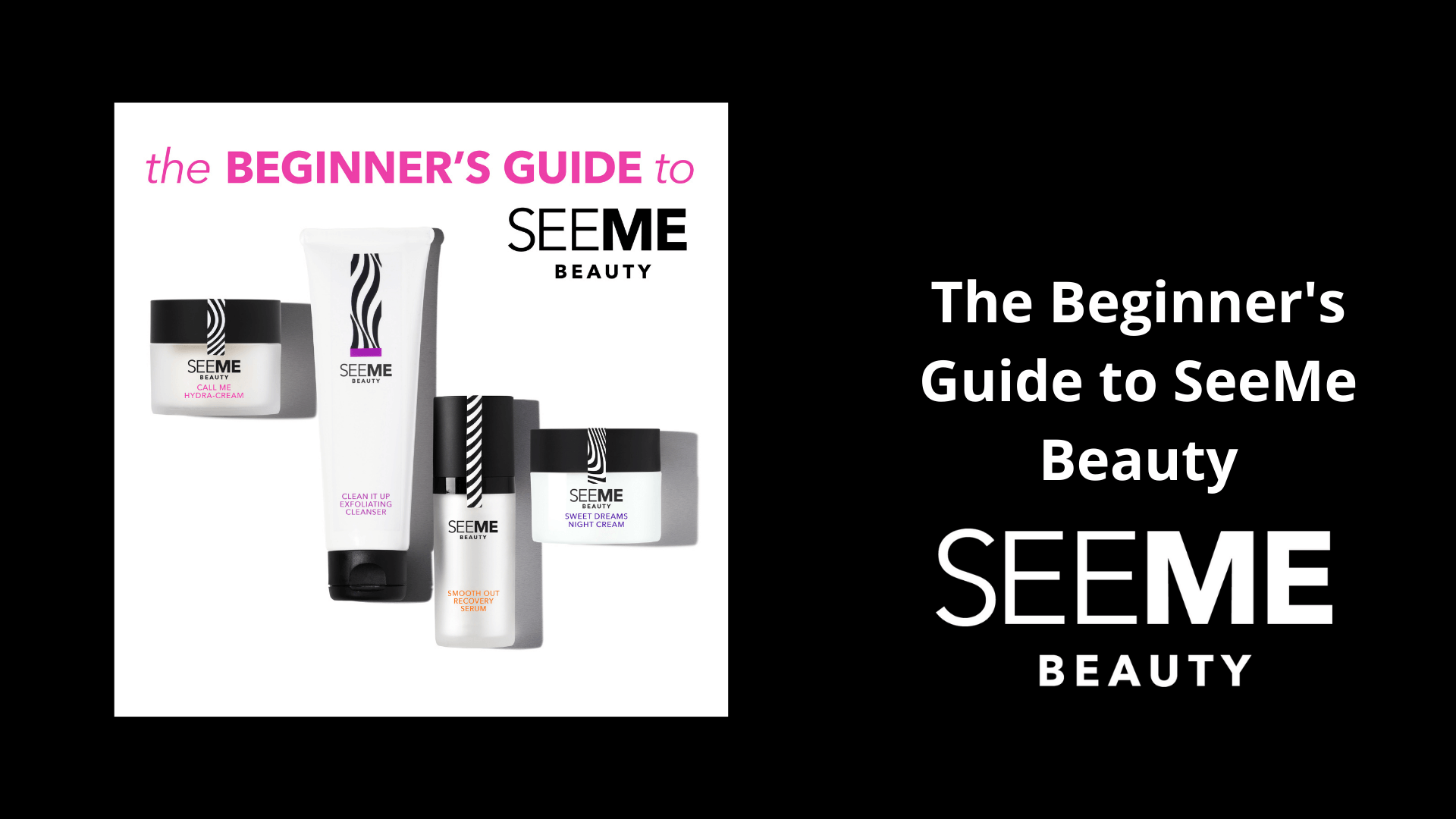 We created SeeMe Beauty because we knew that once women get to a "certain age," they need more from their skin care. Our products are specially formulated to work best on estrogen-depleted skin, but order matters! Here's our how-to guide so you can get the most of the SeeMe Beauty experience.
STEP 1 (day/night)
Our basic skin care routine starts with our mild cleanser for a clean slate to give our products a clean slate to work with. For best results, use the cleanser morning and evening. Dampen face and dispense a dime-sized amount of cleanser into the palm of your hand. Lather and gently massage onto all areas of your face. Rinse off thoroughly.
STEP 2 (day/night)
Apply two to three pumps of the face serum morning and evening to clean skin for quick penetrating, non-greasy hydration. A little goes a long way. After applying the serum, inhale the fresh, aromatherapy-inspired fragrance as the product is absorbed.
STEP 3 (day)
In the morning, apply Walking on Sunshine SPF30 moisturizer in the morning after the serum. Apply a dime-sized amount of cream to face. It is important to use an SPF, even when it is not sunny outside.
If you prefer a moisturizer with no SPF, get into the groove of applying the Call Me Hydra-Cream in the morning after the serum. Apply a dime-sized amount of cream to face, neck, and chest.
STEP 4 (day/night)
Use the eye cream morning and evening, applying a small amount to your fingertip and dabbing gently on eyelids and under eyes. Massage gently until thoroughly absorbed.
STEP 5 (night)
Every night before bedtime and after your evening application of serum has been absorbed, apply a dime size amount of the night cream to your face, neck and chest. Enjoy the lavender scent as you wind down your day.
There you have it! Taking great care in your skin care will certainly pay off, and we can't way for you to see the results!