Stress Reduction Strategies
Nov 5th 2021
Nov 5th 2021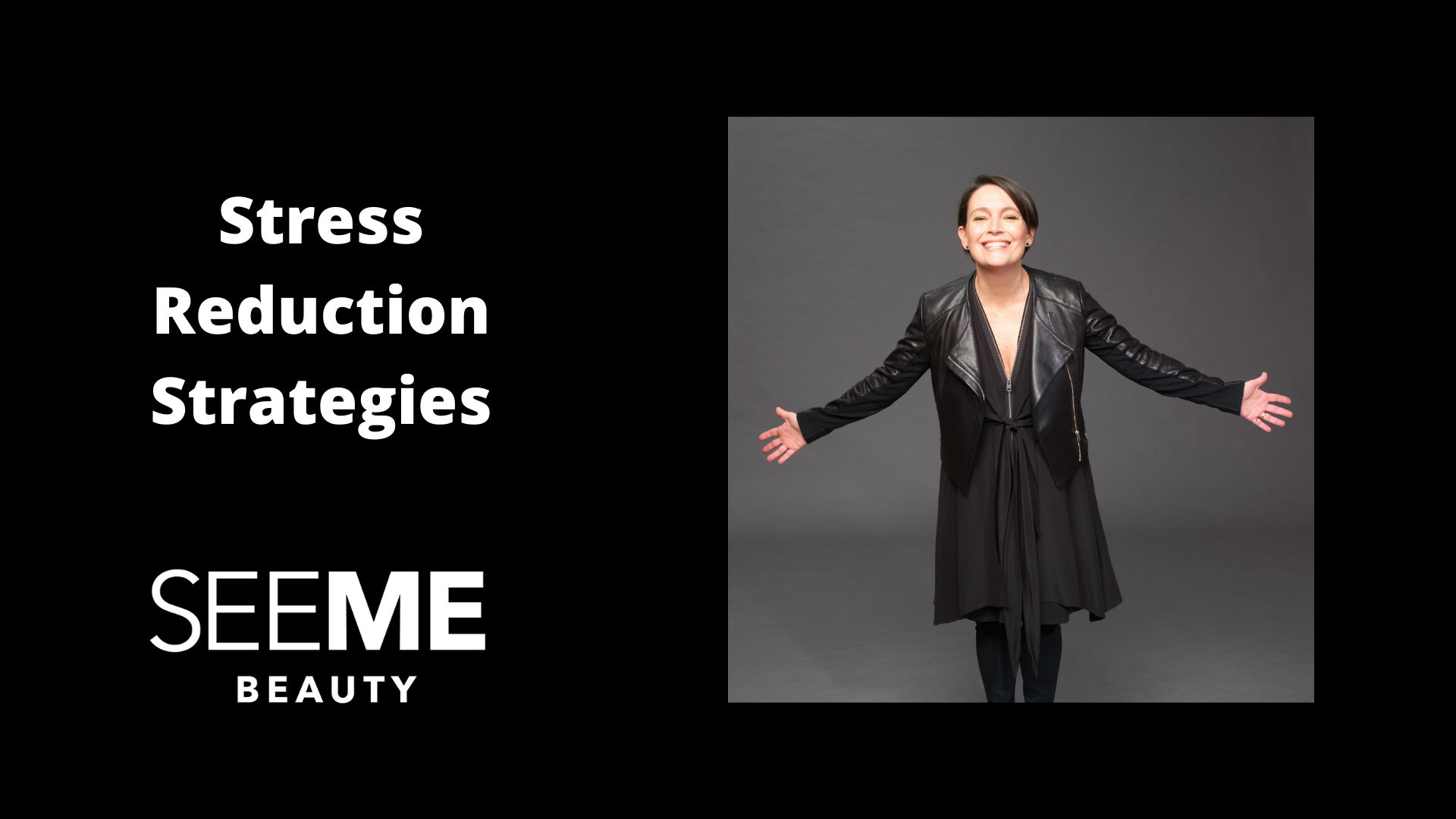 We all know that there are certain things we can do to maintain a calm and positive mood – exercise regularly, meditate, eat nourishing foods. Practicing these can help us keep our anxieties at bay by ensuring our daily stressors don't push us past our limits so easily.
Unfortunately, certain situations (i.e., THE HOLIDAYS) can push us past our typical limits, and it can help to have some stress-reducing techniques at hand.
Sniff, Sniff
Using essential oils or burning a scented candle may help reduce your feelings of stress and anxiety. Some scents, like lavender, rose and vetiver, are especially soothing. Our SeeMe Beauty products are lightly scented, to give a spa-like experience.
Less Coffee, More Cocoa
While you may see yourself reaching for an extra cup of coffee here than there, consider putting it back. High doses of caffeine have been found to increase anxiety, so opt for a caffeine-free pick me up when you can.
Sometimes, "No" is OK
With parties and family gatherings aplenty, it's easy to overextend ourselves during the busy holiday season. However, it's important to know when to say "no." Being selective about what you take on — and saying no to things that will unnecessarily add to your load — can reduce your stress levels.
Just Say "Ahhhh"
Mindful breathing can be an easy practice to brush off. It might seem too simple or to be promising too much. But it's a bit of mind-body psychology that works: You practice slow, steady breaths that mimic a calm and restful state in your body and your mind follows. Digital tools like The Breathing App can help assist in this tactic.
Don't Sacrifice Self-Care
Obviously, we're all about that beauty routine, and we know it's easy to skip your usual routine for the sake of time. But be sure to keep up with your SeeMe products, especially our moisturizers – as the winter temps can be brutal on the skin.