SeeMe SOAR, Hear Me Roar!
Jul 14th 2021
Jul 14th 2021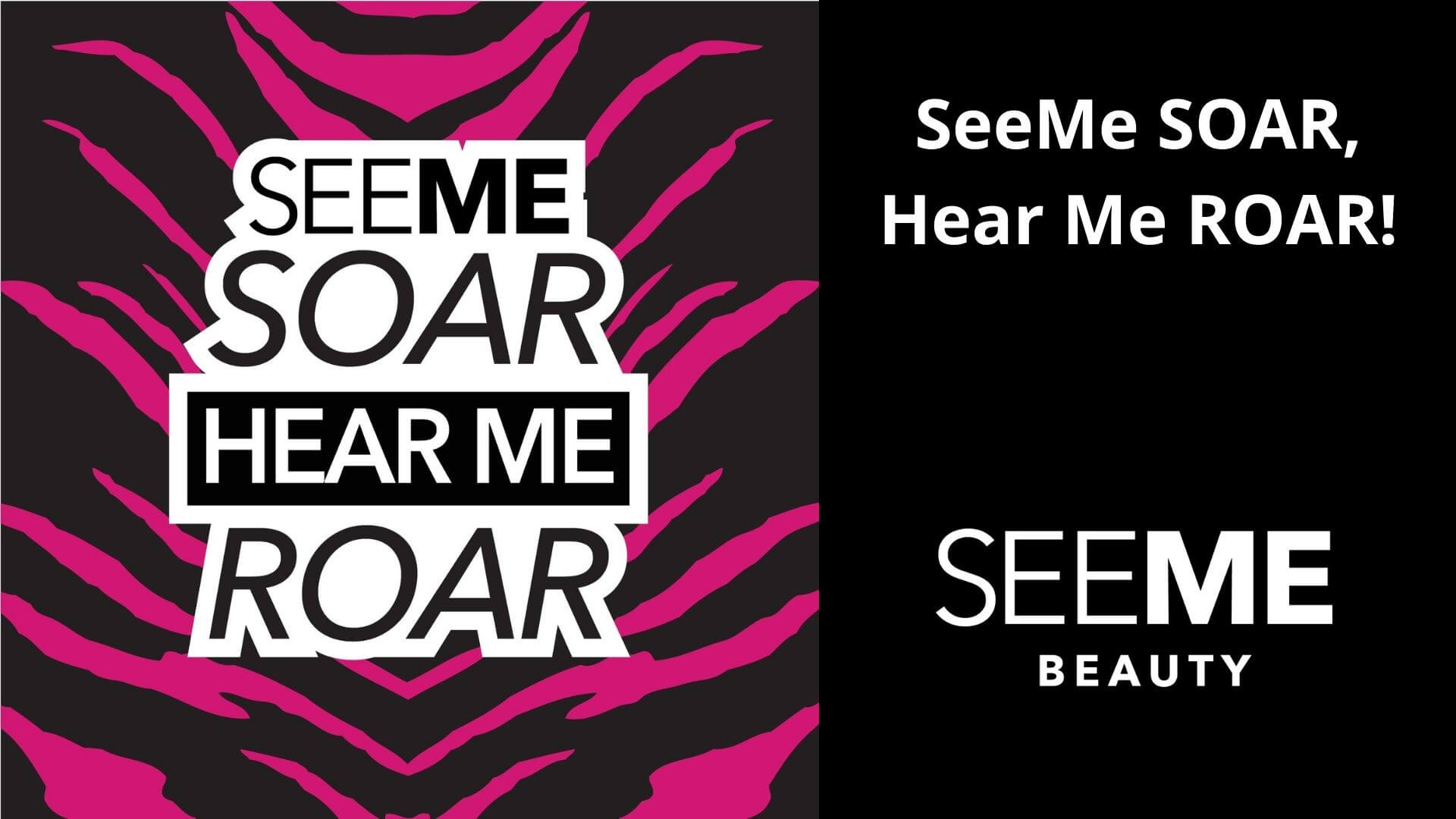 In our quest to find and celebrate remarkable women doing remarkable things in their 40s, 50s and beyond, SeeMe Beauty, ADVWoman and WomenRidersNow.com (WRN) joined forces on a journey of discovery and dirt – as 20 ordinary women aged 45-67 veer outside their comfort zone for off-road motorcycle tours in the beautiful Colorado Backcountry.
"Every woman has a story, and they don't realize how powerful they are," says Pat Jacques , founder of ADVWoman. A former motocross racer, Pat works to inspire confidence and empower women looking for a new outlet as they get older and seek meaningful activity as they transition into a new phase of life – "My Time" women, as she calls them.
Though traditional instruction and even so-called gender-neutral trainings focus predominantly on men, Pat focuses her teaching methods specifically on women and the difference in which they learn and communicate. "I like to use a woman's specific strengths to build confidence," she says. "I hear women say, 'I'm not good enough, I can't do this,' but I see their courage, tenacity, and grit. It's about meeting women where they are."
"The Colorado Rocky Mountains will provide the perfect scenic backdrop to capture these women's stories of strength, inner beauty, and self-discovery," adds WomenRiderNow.com co-chairwoman, Erin Sills. "Regardless of these women's prior life experiences, accomplishing this journey will provide them with so many moments to celebrate the beauty of 'their time.'"
Here is a glimpse into the lives and motivations of some of the "My Time" women participating in the SeeMe SOAR, Hear Me ROAR riding event:
Kathy Gallagher – Kathy, 56, is a retired swimmer who competed at the highest levels. She also works in the field of social justice in Navajo Nation, providing legal support to low-income people. Riding is a passion she was drawn to when she was young, but her mom worried for her safety, so she didn't start riding until later in her life. She taught her adult son how to ride a motorcycle; they now frequently ride together. Silver-haired and willowy, Kathy is a delight to be around – gracious and kind, with the quiet, tenacious grit of a determined woman.
Joanne Donn – Joanne, in her mid-forties, is a Korean American currently moving from NYC to Colorado. She is a small woman standing just five feet tall with a big, generous heart. She manages a motorcycle accessory store by day and runs a blog dedicated to guiding women on protective motorcycle gear by night. She is an experienced road rider and instructor who loves that she has discovered herself and met so many extraordinary women through riding.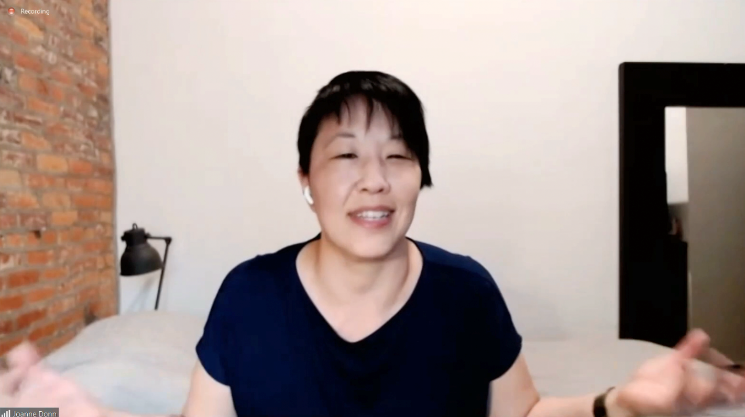 Janet Fisher – Janet, 61, has been busting generational and gender stereotypes related to riding since she took up the hobby in 1979. Now retired, she and her husband dedicate most of their free time to improving their moto skills. She's participating in the tour not just because it's her passion, but because she's compelled to encourage other women in their riding journey.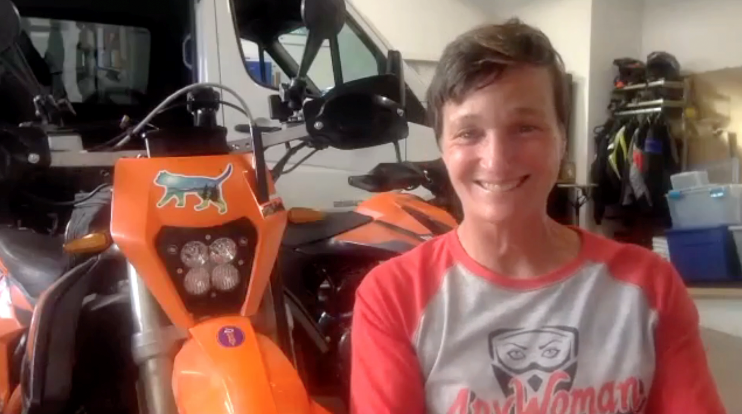 Kari Schroeder – Kari, 45, owns an engineering firm and is the mother of three. Her father raced when she was young and her parents ran a motorcycle shop, so she grew up riding. More than 10 years ago, she gave up riding to run her business and raise her kids, eventually feeling like a part of her was missing. She began riding again to reclaim her passion. Kari and her dad recently passed their love of riding along to Kari's nine-year old daughter, teaching her how to ride in Moab, UT. She loves watching her daughter's confidence grow as she learns to ride.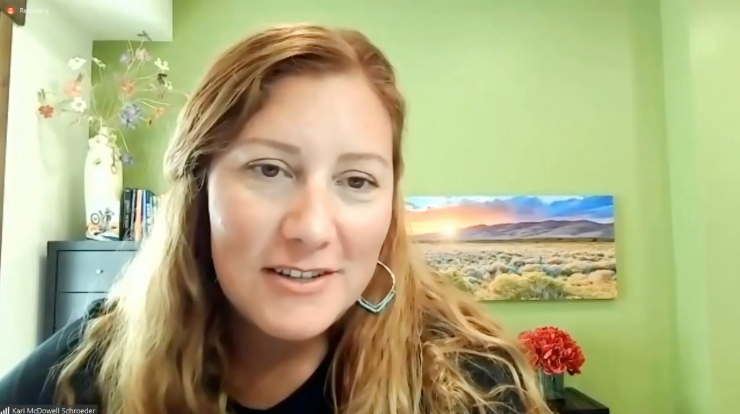 Through an exclusive video series filmed along the rides, participants will share their experiences – in womanhood and beyond – as they explore the road and reflect upon their current chapter of life. Of course, each participant will have SeeMe Beauty in their corner – putting the product to the test and proving that strength and femininity do not have to be mutually exclusive. We can't wait to share this with you, so stay tuned!