SeeMe Holidays
Dec 16th 2021
Dec 16th 2021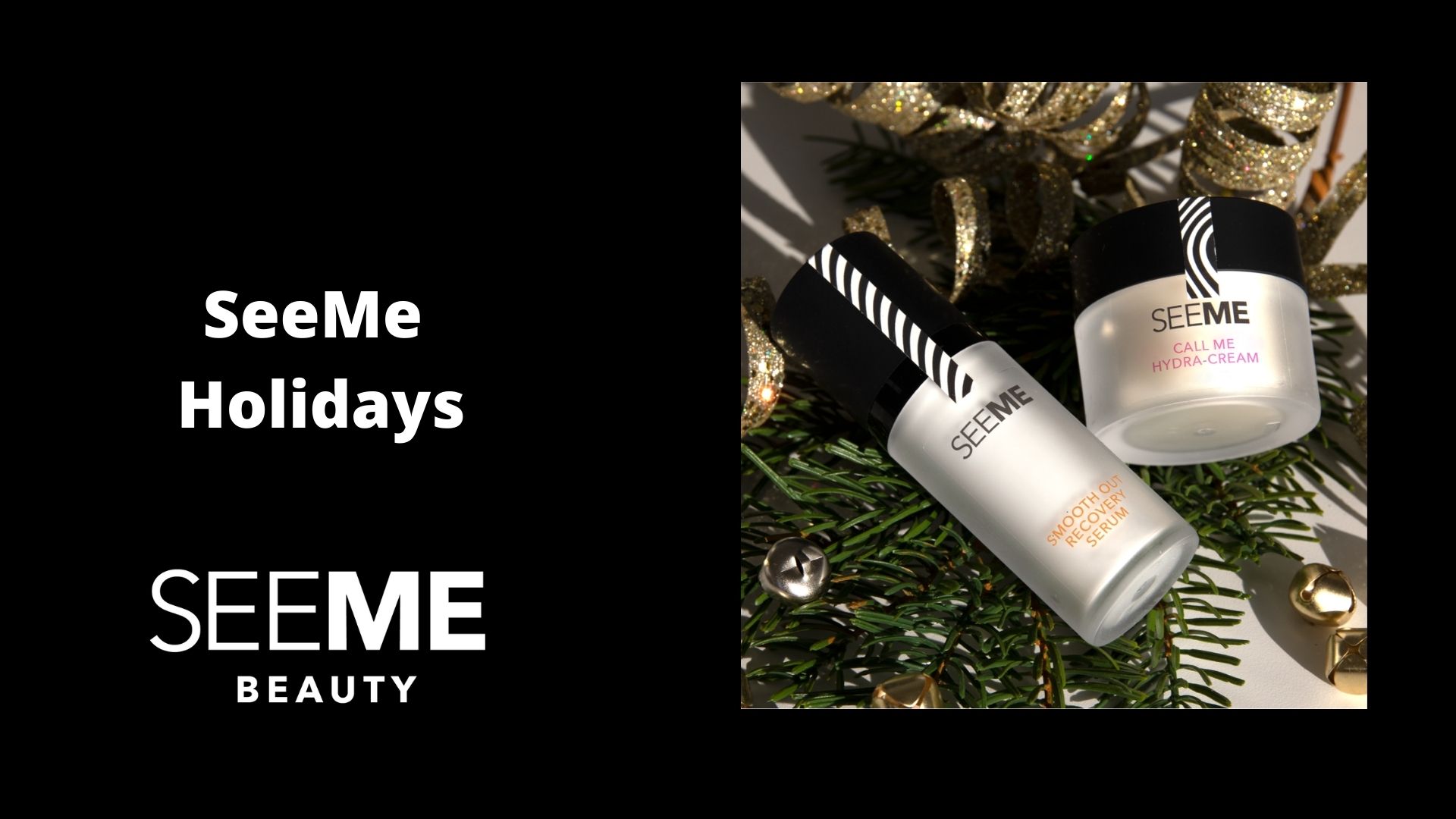 Chestnuts roasting on an open fire, sugarplums, ice skating, the whole bit. The holiday season is special because of what it means to any and all of us. At SeeMe Beauty, we're a diverse team, and we celebrate in our own ways! As you prepare to celebrate the holidays with your loved ones, here are some of our favorite ways to spread some cheer.
"One of my favorite holiday traditions is sitting around with our kids and unpacking our stockings on Christmas morning. Stockings are so much fun because they get filled up with so many small, unexpected surprises like yummy candy and chocolate, soaps and good smelling things, and all kind of "As Seen on TV" kind of fun gifts! It's always lots of laughter and joy to kick off our day together." Kristin, Technical Lead
"I don't celebrate much over the holidays, but I've always loved driving around neighborhoods at night to look at all the Christmas lights people have up!" – Humza, Email Marketing
"Most Venezuelans are Catholic and celebrate the birth of Jesus on December 25. Throughout the country, festivities begin on December 16 with mass church services each morning. The final service, Misa de Aguinaldo or Misa de Gallo, occurs at midnight on Noche Buena, or Christmas Eve. Traditionally, Venezuelans erect a nativity scene, but Christmas trees also are very common. After a big family gathering and a traditional meal on Noche Buena, children (and adults) wake up on Christmas morning to gifts beside their bed or under the tree. Venezuelan children believe Jesus, not Santa Claus, brings gifts." – Laura, Commercial Lead
"With little kids at home, Christmas cheer is pretty easy to come by. But I like to celebrate my own way, by watching my favorite holiday films like Christmas Vacation and It's a Wonderful Life. We also love to kick off the season with an advent calendar – which helps our kids keep the excitement at bay until the big day!" – Mikela, Content Manager
Whatever way you celebrate, we hope you have a safe and happy holiday season!