Say "Hello, Spring" with these beauty swaps
Mar 19th 2021
Mar 19th 2021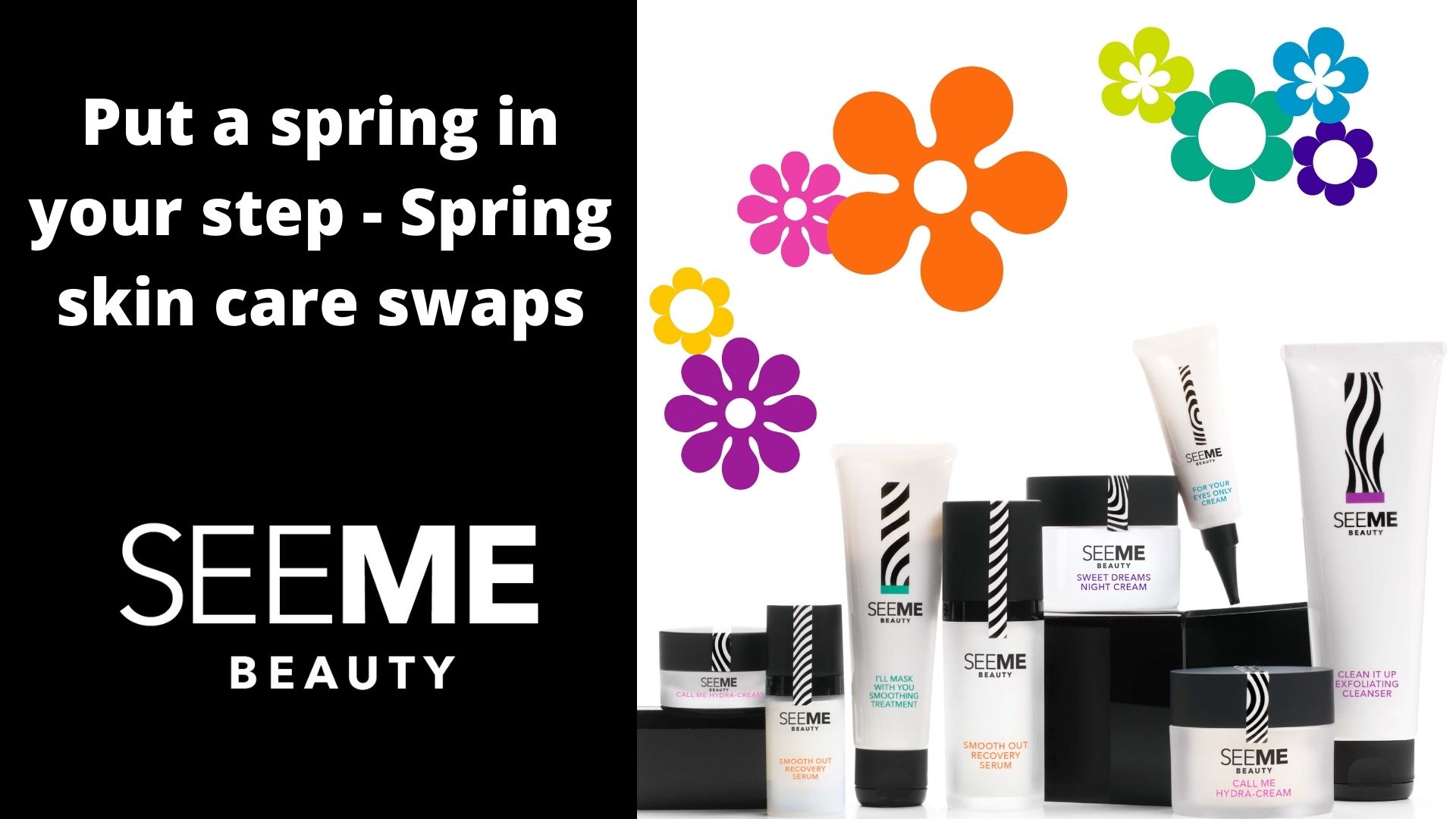 Say it with us, now – SPRING. IS. HERE. We're finally putting winter in the rearview mirror and welcoming warmer temps and longer days. But did you know that your beauty products aren't necessarily meant to take you through the seasons? Here are some easy (but important!) beauty swaps to make this spring.
Keep it light
More heat and humidity mean your skin may need less moisture. In the spring, shelve your heavy-duty moisturizers with ingredients like petrolatum, shea butter, or lanolin, for something with dimethicone and ceramides. Look for something with a serum-like consistency (like our Smooth Out Recovery Serum,) which still features key moisturizing ingredient hyaluronic acid.
Seek Out SPF
Most of us only think about lathering on sunblock when we're spending the day at the beach, but the truth is sunscreen should be a regular part of your skin-care routine — just like a face wash or moisturizer. As you spend more time in the sun, opt for moisturizer with sunscreen included. This will allow you to lose a layer of products, which could be appealing as you start to sweat more. The higher the SPF, the better. The American Academy of Dermatology recommends choosing a sunscreen with an SPF of at least 30. Look for the launch of SeeMe SPF this summer!
Retinol? Reti-not-so-fast
While retinol is a beneficial step in your routine (it encourages cell turnover, which removes the dead cells, before replacing them with new ones), your skin is more likely to burn from sun exposure when used regularly. In the spring and summer months, apply retinol strictly close to bedtime. In creating our See Me Complex™, we chose to use Artichoke Leaf Extract because studies have shown that it can give estrogen depleted skin results faster than retinol without worrying about those sensitivities
Don't skip your lips
SPF shouldn't just cover your face. Make sure you're taking care of your mouth! While dry lips are a tell-tale sign of winter, you may not think to over-moisturize in the spring and summer months. Be sure to use a chapstick with SPF to keep your lips safe!
Keeping a consistent routine is important, but it's also worth noting that by changing things up, you can better equip your skin to handle seasonal changes.