Put some spring in your step – three spring skin trends worth trying
Apr 27th 2021
Apr 27th 2021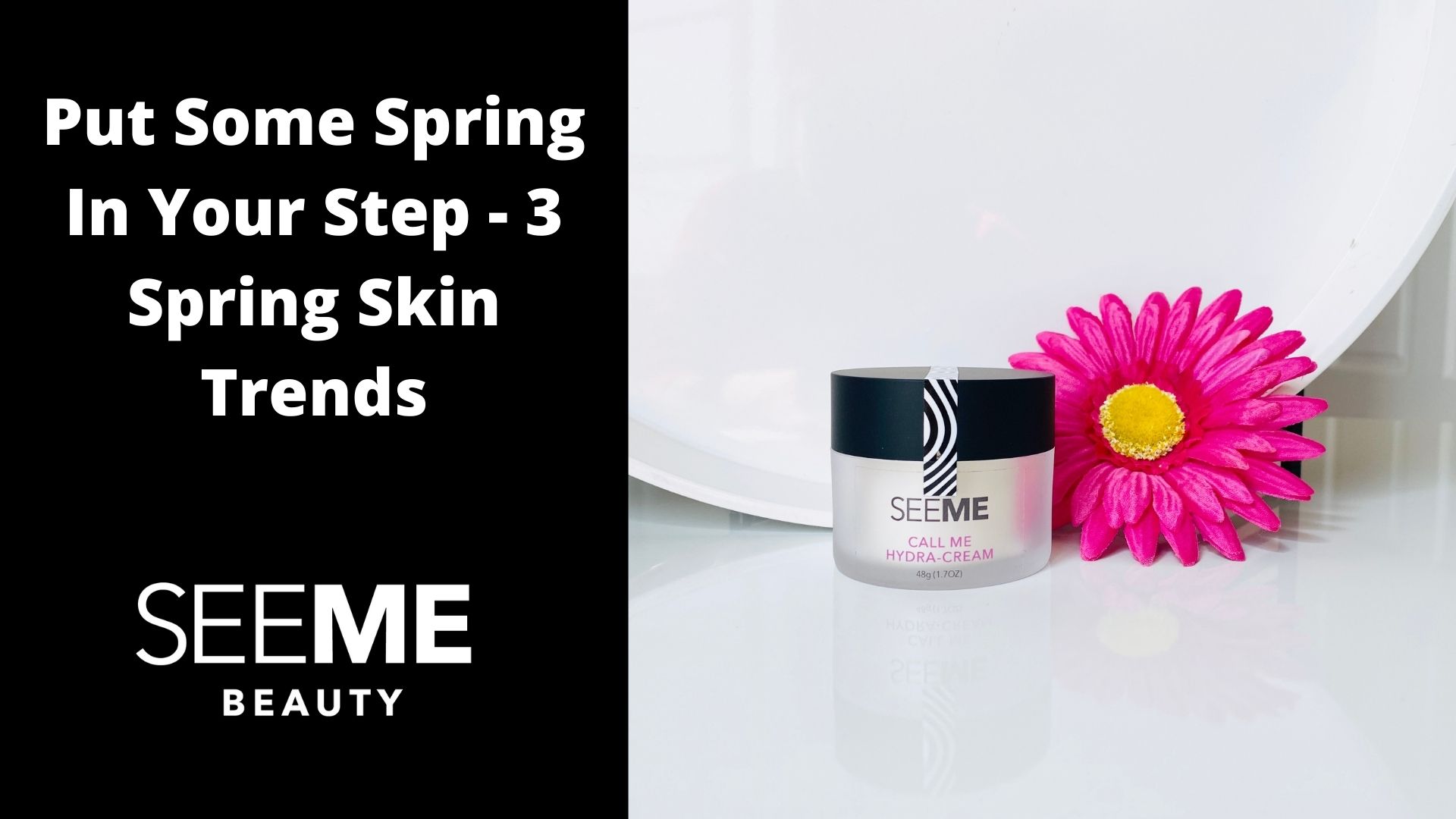 While we've all adopted some forgettable trends (acid wash jeans, side ponytails, and mullets, just to name a few), some new methods certainly deserve another look. We rounded up some of spring's latest trends that can complement your SeeMe Beauty regimen and give you a little extra spring in your step as the seasons change.
Go get 'em, slugger
"Slugging" may not sound like the most appealing skincare trend, but it's certainly one of the most hydrating. Slugging is a Korean Beauty skincare trend which includes coating your face in petrolatum or Vaseline. This prevents trans-epidermal water loss and keeps moisture in your skin. It's best for dry skin types. Why Vaseline? New York Dermatologist Angelo Landriscina explains that Vaseline acts like an occlusive and a skin protectant, helping prevent 99% of trans-epidermal water loss. It's important not to seal your skin completely for long periods of time—so, "that 1% TEWL speaks to the advantages of petrolatum over other occlusives that just form an impermeable barrier on top of the skin," Dr. Landriscina explains.
Skinimalism
At SeeMe, we're all about using the best ingredients so that your skin can look and feel its best. To that end, using the BEST ingredients doesn't always mean using the MOST ingredients, Minimalist skin trends are all the rage this spring, and we're in support of it. Layering on too many skincare products can worsen existing skin issues or create new problems, says Melissa Kanchanapoomi Levin, M.D., a board-certified dermatologist and founder of Entière Dermatology. Even better – at the heart of the "skinimalism" movement is an emphasis on banishing beauty ideals and the idea of "covering up" or "fixing flaws." Instead, going minimal encourages you to embrace the real, beautiful you. You glow, girl.
Stay cool
It's hard to imagine something that sounds as truly uncomfortable as dunking your skin in ice water, but ice facials are a popular skin trend indeed. However, 2021 brings an easier way to reap the benefits of cold therapy. "Cold therapy helps reduce inflammation in the skin, and you leave with a lifted, glowing, and hydrated complexion," says Candace Marino, Los Angeles facialist. Try the trend at home by getting yourself a jade roller and popping it in the fridge for a soothing morning ritual. You can refresh how to do a lymphatic massage with that jade roller here.
Trends come and go (we're looking at you, feathered hair), but some things are worth giving a go. So, indulge in some of the skincare-a-la-mode and set forth to enjoy spring!