Get To Know: Call Me Hydra-Cream
Dec 16th 2021
Dec 16th 2021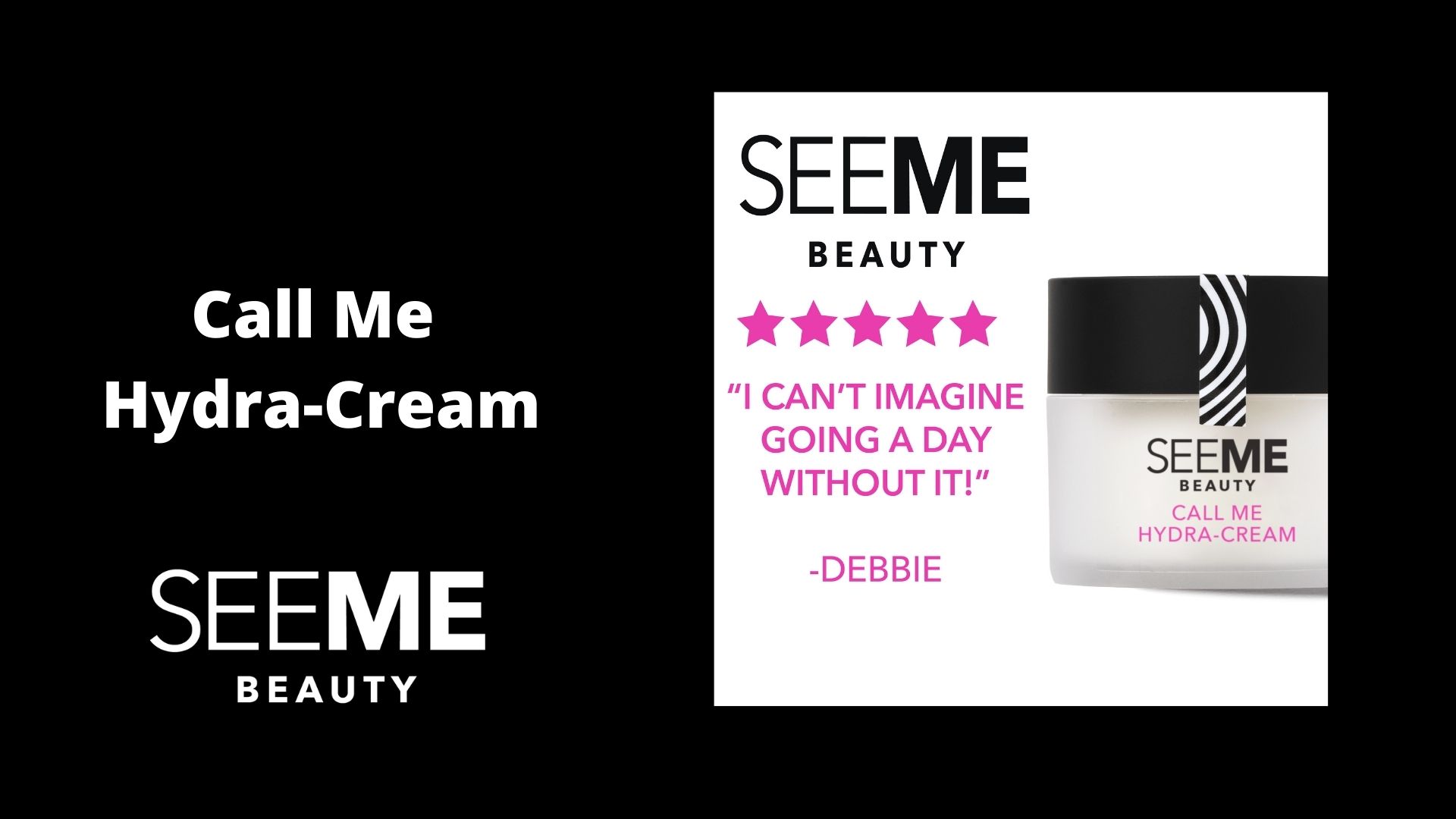 "Love this product!! As an esthetician, I recommend." – Hannah
"Results seen in a week!" – Beth
"My skin is baby soft and dewy fresh!" – Marsa
"I have been using the Hydra cream for about a month now and can't imagine going a day without it! It is super hydrating and makes my skin feel supple and smooth. There is a noticeable difference in my fine lines!"– Deb
"Moisture my skin has been waiting for! My skin absorbs this like a desert that has been waiting for water. It is very moisturizing and not at all greasy. Very light yet effective."– Libby
"I have had this product for one week and can't believe how my face seems to have some bounce back and my fine lines are hardly noticeable. The hydration that my 52-year-old skin has been missing is back!"–Kelrick
The reviews speak for themselves. Our Call Me Hydra-Cream is a hit, and we can see why!
Call Me Hydra-Cream is a rich and intensely hydrating formula that locks in moisture to reduce the appearance of fine lines and visibly firm skin. The luxurious, cloud-like texture and unique SeeMe Complex™ give skin a flawless, satin finish. Our Call Me Hydra-Cream is especially rich in glycerin, which is key in moderation. Our Sweet Dreams Night Cream packs a heavier glycerin punch, providing added moisture for your nighttime routine.
The Call Me Hydra-Cream
Reduces the appearance of fine lines
Intensely hydrates
Locks in moisture
Visibly firms skin
Did you know that your skin has a natural circadian rhythm? Many see the importance of nighttime hydration, but skin needs 24/7 hydration in order to maintain a healthy rhythm! By only hydrating at night, you literally leave your skin out to dry during the day. This is especially important to consider if you're currently using SPF without moisturizer. Layer those products!