Dynamic Duo: Two products with unique traits that are better together!
Apr 20th 2022
Apr 20th 2022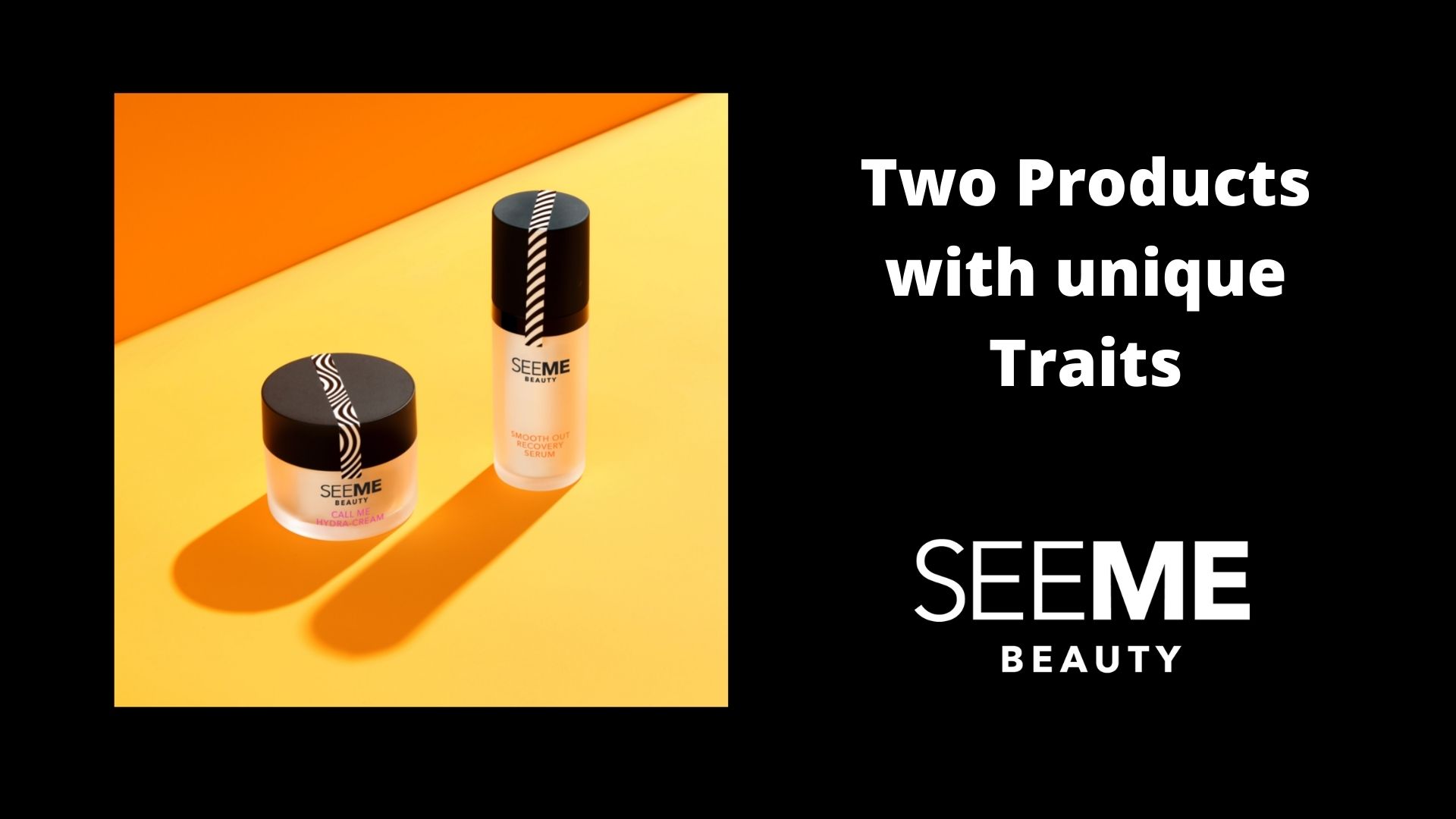 Many of our SeeMe women probably remember the cheesy Batman and Robin TV series that debuted in 1966 and popularized the term Dynamic Duo to describe the teamwork of the two crime fighters. I spent many days after school in the 70's tuning in after school to see Batman and Robin working together to thwart the villains of Gotham City. For those of you who are not familiar with the OG dynamic duo, suffice it to say they were just better together. And "Holy Smokes" Batman, the SeeMe version of the Dynamic Duo works better together too!
When we started the SeeMe brand, we were a small group of women over 50 who were super passionate about creating the best possible skin care for women approaching perimenopause who are dealing rapid skin changes caused by loss of estrogen. We started with the knowledge that a good serum and moisturizer duo designed for aging skin was a good starting point for our brand. We put our hearts and souls into created the best possible serum and moisturizer with unique ingredients for estrogen depleted skin.
We talk a lot about the benefits of our products, and about our test results showing that our SeeMe Complex of ingredients has been shown to work faster than even retinol on estrogen depleted skin. While we've often told consumers adding only one of our products to your skin care routine can make a big difference, investing in the Duo is even better as our serum and cream serve different functions, and used together will provide an even better result.
SeeMe Smooth out Recovery Serum: The "Batman" of our line-up
The primary benefit of SeeMe's Smooth Out Recovery serum is to deliver the most concentrated levels of the ingredients in our SeeMe Complex ingredients. Importantly, our serum contains the highest concentration of our hero ingredient, artichoke leaf extract, which is proven to work faster than even powerful retinol on estrogen depleted skin. Our serum has a light, but more watery consistency that enables it to absorb deeply into the surface layers of the skin. We recommend applying this first on clean dry skin. The reason it is applied first is that you want your most concentrated treatment the closest to you skin so more of the goodies can penetrate the skin.
SeeMe Call Me Hydra Cream: The "Robin" of our line-up
Not to be outdone, the Call me Hydra Cream plays an important role in our clinical performance. It adds a healthy dose of additional SeeMe Complex ingredients, but it also works to "seal in" the goodies in the serum, with a light velvety finish that makes the perfect primer for make-up, or just a smooth focus finish if you choose a make-up free look.
Since the launch of the SeeMe Dynamic Duo we've been blessed to offer more SeeMe Regimen steps like our Eye Cream, Cleanser and Night Cream. All these products can be added to your regimen for an even more effective solution. Still, our dynamic duo remains among our most popular offerings because of their heavy hitting performance!