Behind the Scenes at the Good Housekeeping Beauty Lab
Aug 13th 2021
Aug 13th 2021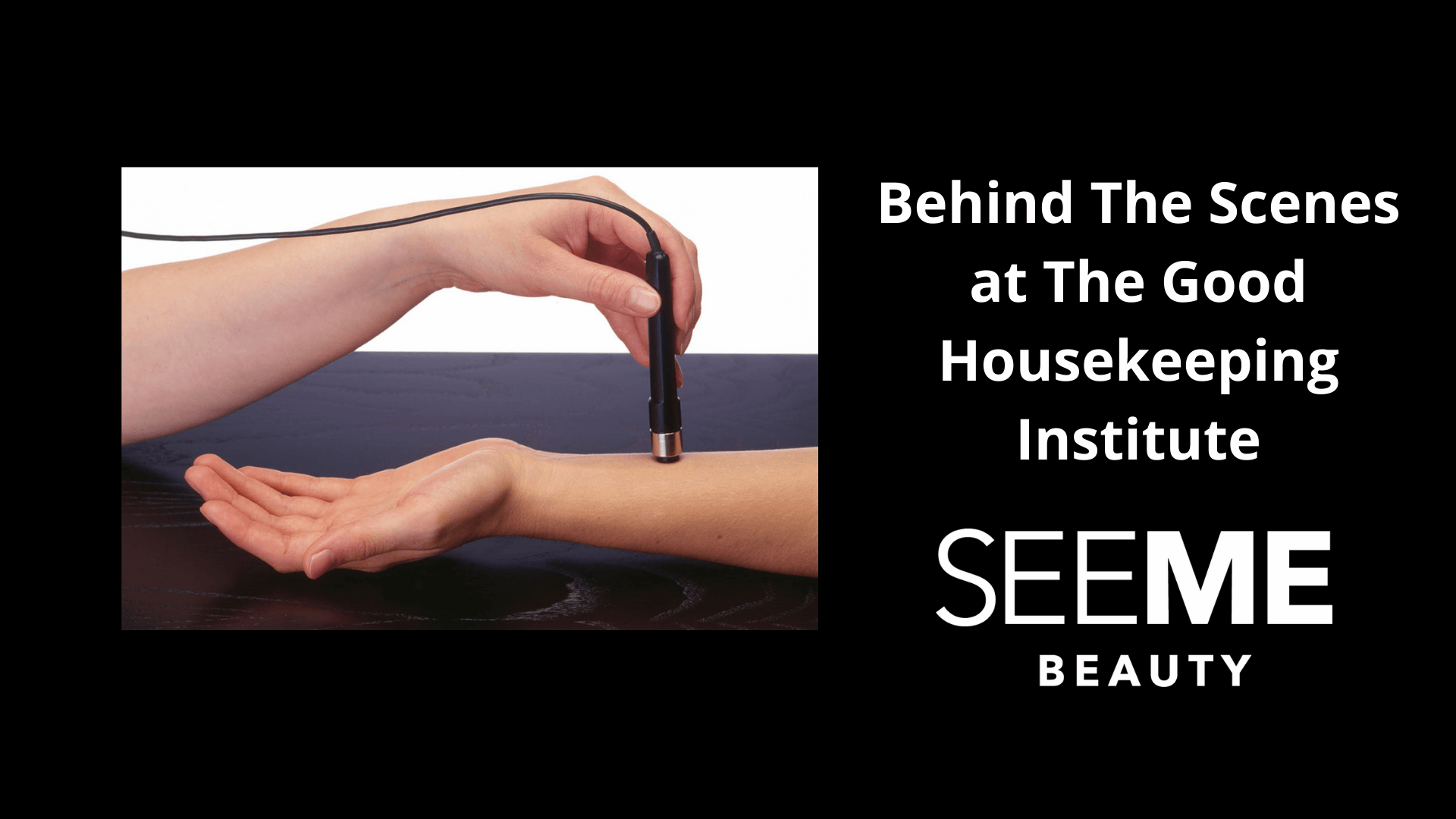 With countless products on the market, it's tricky to know what to choose — and which ones really work. So, the scientists in the Good Housekeeping Beauty Lab have cut through the clutter for you. They've expertly evaluated thousands of formulas over the years to find the best buys that are proven to perform, including top bargains, breakthrough innovations and beyond!
How They Test
The scientists in the Good Housekeeping Institute Beauty Lab follow stringent industry protocols to evaluate beauty products all year round — from face and body skincare to haircare and hairstyling, makeup, tools, technology and more—throughout the year.
The Lab uses advanced equipment including the Corneometer device for measuring skin moisture levels; the Visia Complexion Analyzer for tracking changes in skin including wrinkles and hyperpigmentation; and the Cutometer for gauging skin firmness. For hair, the Instron machine measures conditioning properties and the climatology chamber regulates humidity so that frizz-blocking attributes can be analyzed.
Corneometer
Visia Complexion Analyzer
And that's just the beginning: In addition to scientific evaluation, one of the biggest factors in determining sure it stands up to real life. Products are often label-masked to eliminate bias and are distributed to consumer testers throughout the U.S. to elicit and quantify feedback on factors like ease of use, benefits and drawbacks. Taken together, these objective assessments reveal the best products you can buy, ones that truly deliver, which are published in print and on goodhousekeeping.com.
How Consumers Help
The Institute invites a select group of customers and magazine readers to use the product at home, and report back on how the item actually worked. Want to become a tester? Here's your chance.
Take a look at this review we got from one of our customers!
"I wanted to tell you I was a GH product tester for your eye cream! I obviously didn't know what product I was testing, and contacted GH to find out, because I LOVE your eye cream." –Laurel K.
In case you haven't heard, several of our best-selling products – our Smooth Out Recovery Serum, Call Me Hydra-Cream, For Your Eyes Only Cream and Sweet Dreams Night Cream – have been vetted and backed by the Good Housekeeping Institute, and now bear the coveted Seal!