Avocado Oil
Dec 16th 2021
Dec 16th 2021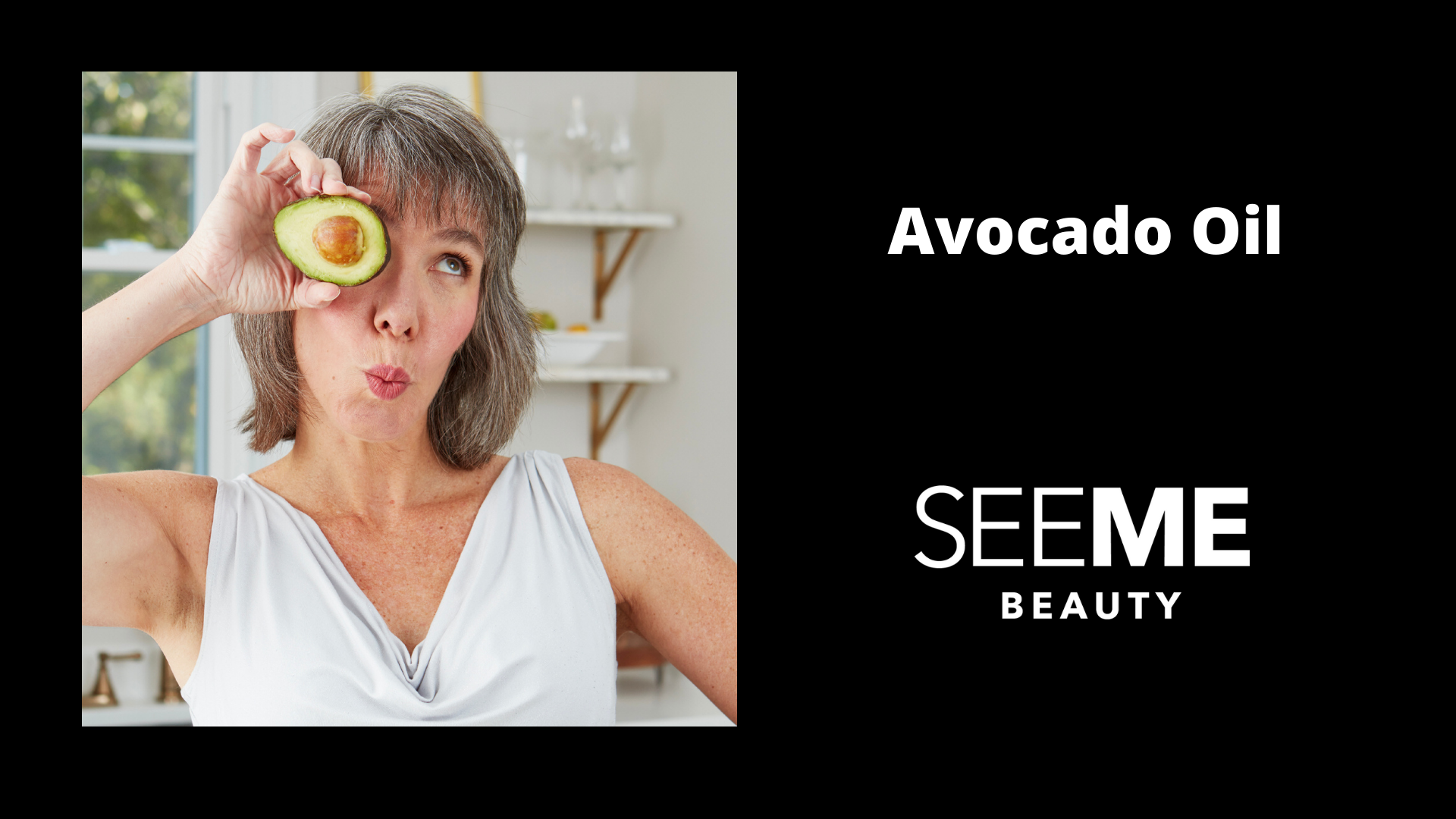 Avocado oil is a great tool for cooking flavorful and healthy meals. It's an excellent source of antioxidants, essential fatty acids, minerals, and vitamins. But it actually boosts a variety of skin-related benefits, which is why we've included it in our SeeMe Complex™!
Avocado oil has a fatty acid profile that's high in oleic acid and palmitic acid, along with a high concentration of polyphenols—micronutrients that are high in antioxidants—such as tyrosol and hydroxytyrosol. In terms of fat content, 60% of an avocado consists of monounsaturated fatty acids, similar to olive oil, hazelnuts, and macadamia nuts.
The absorbent oil is thought to have numerous skin benefits, like moisturizing dry hands or acting as a natural sunblock. The antioxidants and anti-inflammatory agents in avocado oil help your skin stay smooth, strong, and elastic. Additionally, the beta carotene, protein, lecithin, fatty acids, and vitamins A, D, and E help moisturize and protect your skin from damaging UV rays and also increase collagen metabolism.
Because of its anti-inflammatory properties, dermatologist Julie Russak, MD recommends avocado oil for anybody who has eczema, acne, seborrheic dermatitis, or psoriasis. And although avocado oil has moisturizing properties, Dr. Marie Hayag says that for maximal moisture, use it in combination with a humectant like hyaluronic acid in order to draw water into the skin (hint-hint – our Smooth Out Recovery Serum has both!).