SeeMe SOAR: Celebrating Women over 50: Barbara Hannah Grufferman, Activist & Author
Mar 5th 2021
Mar 5th 2021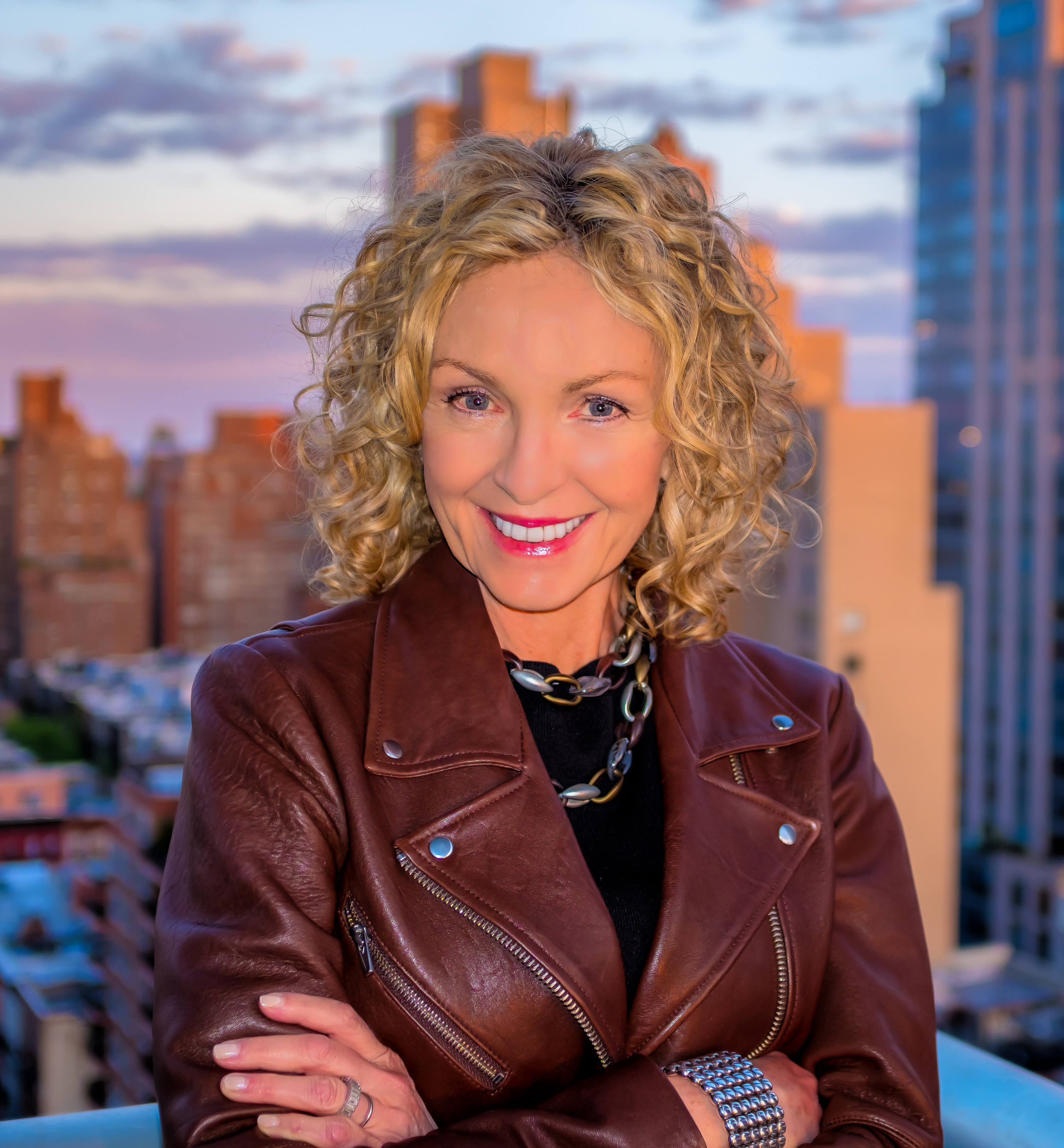 Age: 64
At SeeMe Beauty, we're all about celebrating women "of a certain age," and now more than ever – during women's history month – we're so excited to bring our latest SeeMe SOAR profile. Get ready to learn a little but more about author, activist and general shero, Barbara Hannah Grufferman.
Tell us a little bit about your words to live by – "We can't control getting older, but we can control how we do it."
What that means to me is that you have to just make the right choices for yourself- healthy choices, what you eat, how you move and how often, your medical care and screenings. How you present yourself to the world is the icing on the cake. It's so important and women very often when they reach this milestone – menopause – they feel this is it – they start to put on weight, they begin to experience changes that wreak havoc – skin changes, metabolism changes, changes in their hair and sex drive. Inside and out – everything changes. The earlier women are aware of this – the better equipped they are. They can be better prepared.
What motivated you to start focusing your work on "women of a certain age"?
I had a full career in the magazine publishing world and running an international conference as president, leading up to when I turned 50 and was postmenopausal. That's when I found my true calling – to help women embrace their age, love their age, and accept and acknowledge that menopause is a shared experience among ALL women. I noticed everything out there was talking about "anti-aging," and I wanted to help women embrace aging. I give women the tools, encouragement and motivation they need to get on the path to healthy aging. I believe all women (and men, too!) can age better.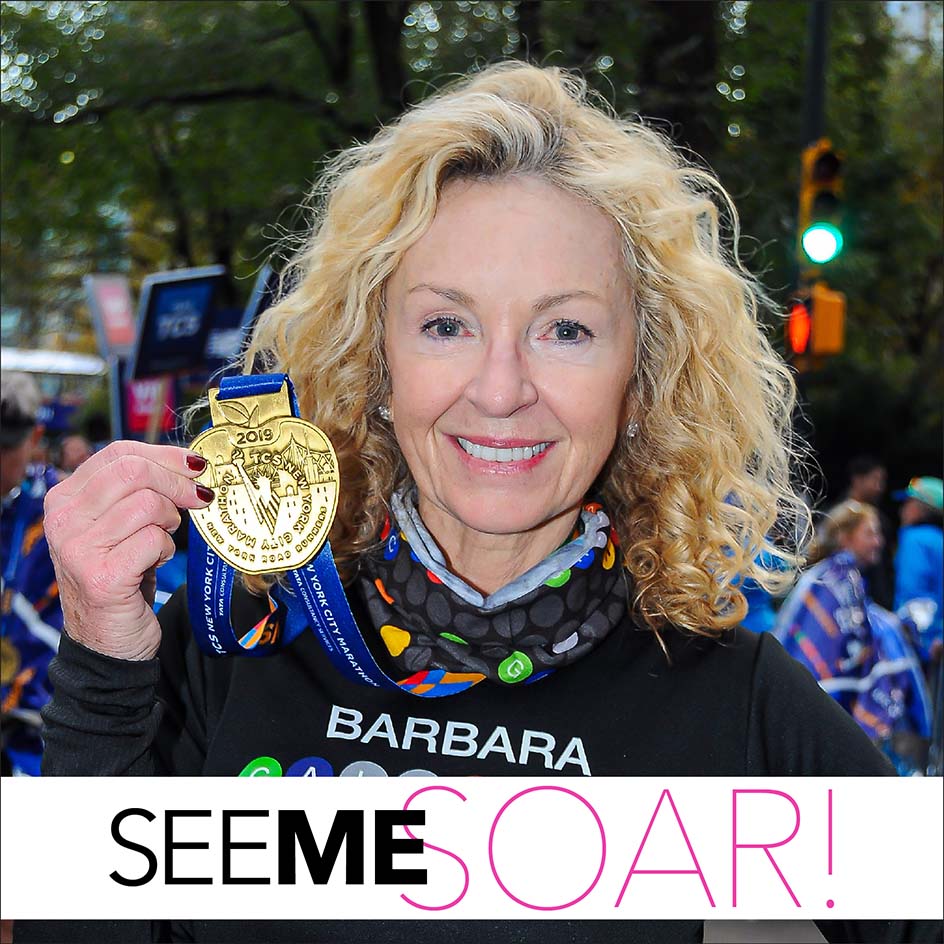 Best advice for women over 50?
It's never too late and shift your thinking away from "I can't because I'm too old" to "I can, and I will figure out how."
When I was on the SeeMe/Disrupt Aging panel, I talked about some of the things that society says to menopausal women and how women hear these things so often that they become totally ingrained in their psyches. A good example being "you can't do that because you're too old." I flipped that around and instead did all kinds of "firsts" after 50, many of which took me way out of my comfort zone – I wrote my first book; started to run and then trained for and ran my first (of 12) marathons; learned how to knit; started a company; gave talks around the country; wrote another book; started a newsletter; appeared on all the morning shows to talk about positive aging; and more. In other words, for each and every one of these opportunities that arose, I could have said, "No, I can't, I'm too old" but instead I said, "I can, and I will'. This is critical for all women to internalize but especially for those who are in midlife and beyond.
On the unlikely source for the best advice she ever received:
When I began my work surrounding menopause, I had the great honor of interviewing the one and only Diane von Fursteburg.
I asked her about style, life, being over 50 and what it meant to her and what she would like to tell other women.
She said this: "I love my kids, I love my grandkids, I love my husband, but I love myself more."
That may sound selfish to some, but to me it made total sense. If I don't put myself first – if I don't take good care of myself, I am not going to be there for them, and they are going to need me forever. Just because I get older doesn't mean they stop needing me. If I don't take care of myself, I won't be able to do anything for them. By far, that's the most important thing I've heard from another woman.
What advice have you given your two daughters about approaching menopause?
They understand through my work and by example what it means to take care of yourself and prepare your body for what's ahead. They see how I eat; they see me not staying up late, they see how I started running when I was 50.
When menopause hit and I was so confused about where I was in my life and what the future was going to hold, I did what I do every year and watched the NYC Marathon go by my apartment. My youngest daughter was watching these people running 26.2 miles – asking questions like "who would want to?" and "how can they?" I started paying attention. I noticed people of all ages, all body shapes, all body sizes. Seemingly all different levels of skill. But they were DOING IT. It was the first time I really looked at it from that lens.
Suddenly my daughter looks up and says to me, "One day, I want to hold up a sign that says, "go mom go!" I hadn't worked out in years – my first thought was "I can't do that!" but instead I said, "I don't know how, and I don't know when, but I will do it." The next day I bought my first pair of running shoes. I started walking then running and a year later I ran my first NYC marathon. I view it as my foundation healthy habit – from there everything changed. My daughters see me doing this and how I took control – they saw a difference in me in how I felt and looked.
So, I told them – "find your 'foundation' – what will motivate you." I ran and then I changed my whole life – I ate better, I slept better all because I wanted to be a better runner.
So, why SeeMe?
I love the SeeMe backstory – that these women who were already in a huge organization were dissatisfied with what was out there – they took the reins and proposed that they create this line of products that specifically address estrogen depleted skin. It's so incredible.
All the ingredients are so impressive – I did a lot of research – the fact that its clearly addressing a specific niche – wasn't started by some big male suit – to address their own skin needs. Estrogen isn't talked about a lot. What drops in estrogen can do. I love that and I applaud them. One of the things that impressed me about the women behind the brand is that they said, "We can, and we will" and kept forging ahead with developing the brand. It really hit home for me, and I'm so happy to have been a part of their event!
Join Barbara this month as she hosts a weekly series entitled "AARP Presents: Embrace Your Health, Beauty, and Sex Life During Menopause" each Wednesday in March. Learn more and RSVP here.