Beat the heat with these summer skin tips
Jun 16th 2021
Jun 16th 2021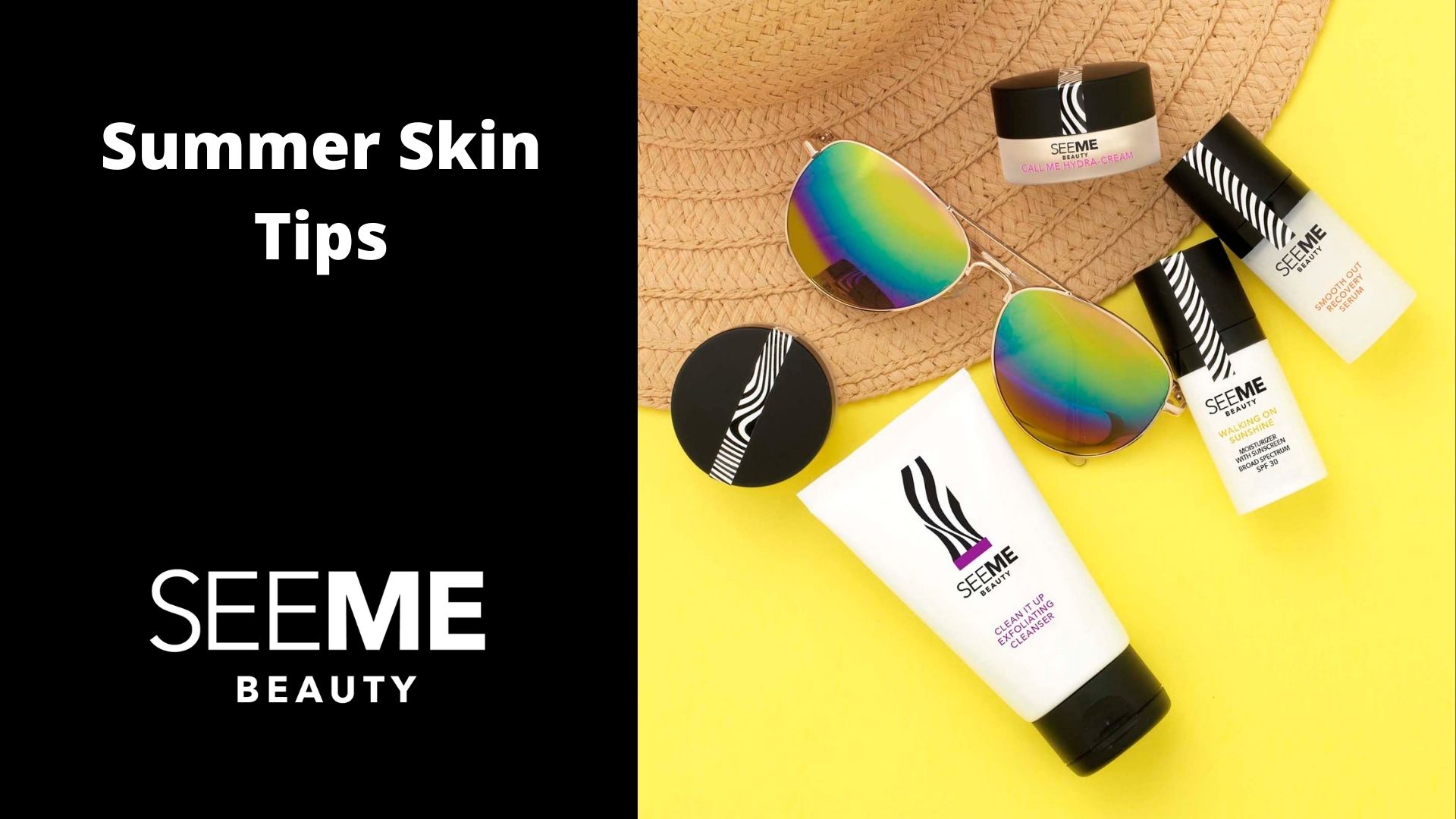 We've made sure your skin care routine has been updated for all seasons, and now that summer is upon us, it's time to make sure your regimen can handle the heat. What changes should you be making to make sure you're doing the best for your skin this summer?
Lighten Up
We're not talking about your mood. Making changes to your makeup and skin care routine with the change in weather is a must. "In the summer, I generally remind patients that, just like their wardrobe, their skin-care routine may need to be a little more lightweight," says Omer Ibrahim , a board-certified dermatologist and co-director of clinical research at Chicago Cosmetic Surgery and Dermatology. This doesn't just apply to your moisturizer – swapping out a cream-based cleanser for a gentler foaming option is an easy fix.
Exfoliate to Feel Great
Generally, it's important to ensure you're not over-exfoliating. However, summer is the time to slough it up! If you have oily skin especially, be sure to incorporate more exfoliation into your routine. Using our SeeMe Clean it Up Exfoliating Cleanser can kill two birds with one stone!
Skip the Extra Shower
You may feel that gym time, extra sweat and beach or pool days, you may feel the need to shower more than usual but try to resist that urge. "Over-showering, or showering in water that is too hot, can lead to over-drying your skin, leading to inflammation and even summertime eczema," says Ibrahim.
Make Sure to Moisturize
Don't mistake the heat for an excuse not to moisturize. That extra layer of sweat on your face does not count as a moisturizer. "Despite the weather being hot and humid, you still need to moisturize," says Nava Greenfield , a board-certified dermatologist and medical director at Schweiger Dermatology Group.