Why Did We Create SeeMe Beauty?
Our Founders
We are Tiffanie, Alexis and Christi. Tiffanie, our resident beauty junkie and Alexis, our designer, have known each other since our college days. Christi, a fellow '80s girl and team scientist, joined forces with us when we decided to create SeeMe Beauty.
GIRLS JUST WANT TO HAVE FUN
And look great while we're at it. After years working in the beauty business we saw too many skin care products making false promises, with claims to turn back time. We don't want to look 20 again! But we do want skin that looks healthy and radiant. SeeMe Beauty is for women like us, who have laugh lines and lip lines because we've laughed and kissed a lot, and we don't want to erase the signs of a life well-lived. We do want to show up with our best skin every day.
Ladies of the '80s like us are now noticing changes in our skin, as estrogen levels decline. So, we decided to formulate skin care that specifically addresses the problems resulting from the hormonal changes of perimenopause and menopause.
Our goal: ingredients you can pronounce in a formula that has been proven to nourish and repair the look of skin.
Hello SeeMe Complex™! Ain't Nobody gonna stop us now!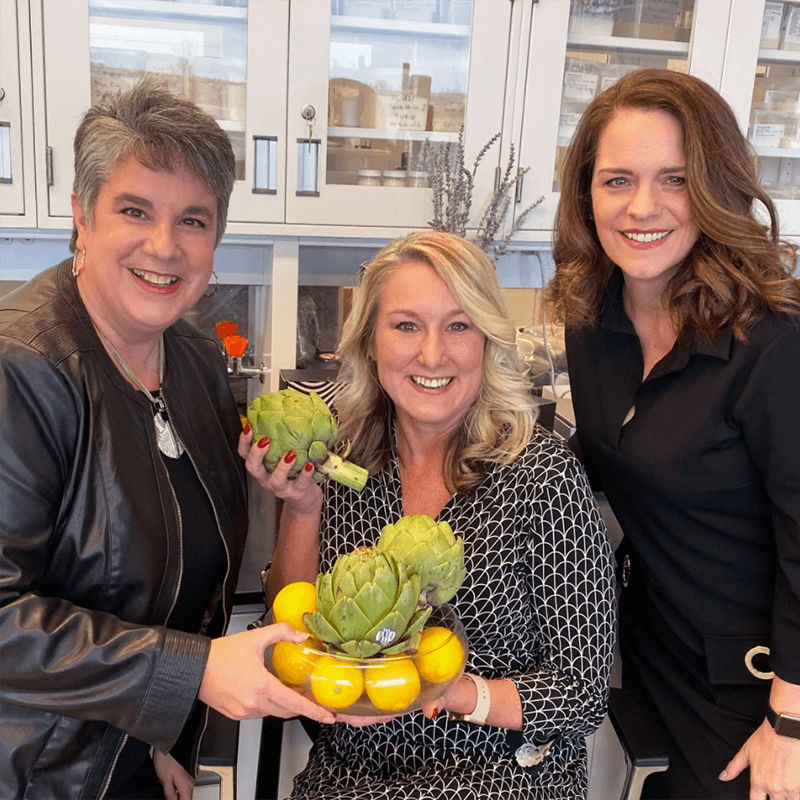 Left to right: Alexis, Christi & Tiffanie