Why Did We Create SeeMe Beauty?
Our Founders
We are Tiffanie, Alexis and Christi. Tiffanie, our resident beauty junkie and Alexis, our designer, have known each other since our college days. Christi, a fellow '80s girl and team scientist, joined forces with us when we decided to create SeeMe Beauty.
WHY WE'RE HERE
Women entering their 40's and 50's, experience declining levels of estrogen (often associated with perimenopause and menopause) that results in a number of skin problems, including excessive dryness, sagging, dullness, lack of radiance and the chance for longer-lasting blemishes. We noticed it, and we interviewed hundreds of other women who were also noticing these changes ... without understanding why.
Many of the women we spoke to said that traditionally available skin care products just weren't working for them anymore and were frustrated because they felt like beauty companies were uniquely focused on younger consumers, making older women feel like they were invisible. We wanted to change that.
Our approach: being in our 50's ourselves, we really understand the unique needs of this group of women, so we developed SeeMe Beauty, a first-of-its-kind line of skin care products with ingredients from nature that were selected pointedly for their effectiveness on estrogen depleted skin. Our products were designed to reduce inflammation, retain more moisture, increase cellular energy, enhance firmness and reduce damage from free radicals.
Our goal: ingredients you can pronounce in a formula that has been proven to nourish and repair the look of skin.
Hello SeeMe Complex™! Ain't Nobody gonna stop us now!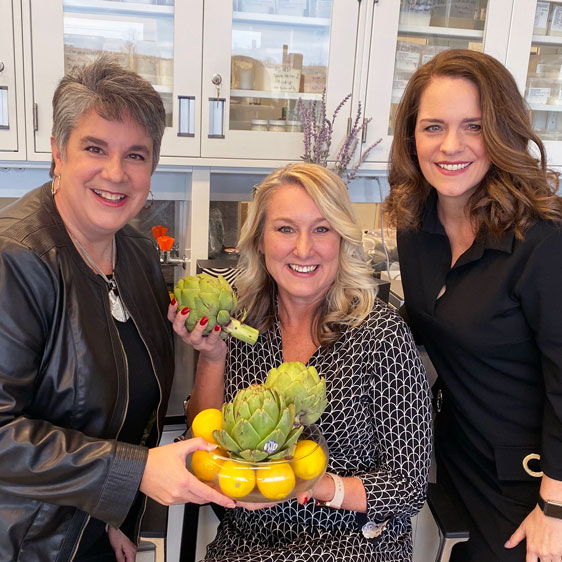 Left to right: Alexis, Christi & Tiffanie